When the roof leaked at Solano Community College in Fairfield, California, the school was forced to reroof several buildings. One of the main challenges facing the project was to design a roof system that could be trusted to perform for years to come.
Not only did the leaks in the existing roofing system allow water into the structure of the building, but the high winds of the Fairfield, California valley would require a versatile roof board that could meet the requirements of a 20-year warranty and be both adhered to the membrane and mechanically fastened to the roof deck for maximum wind-uplift performance.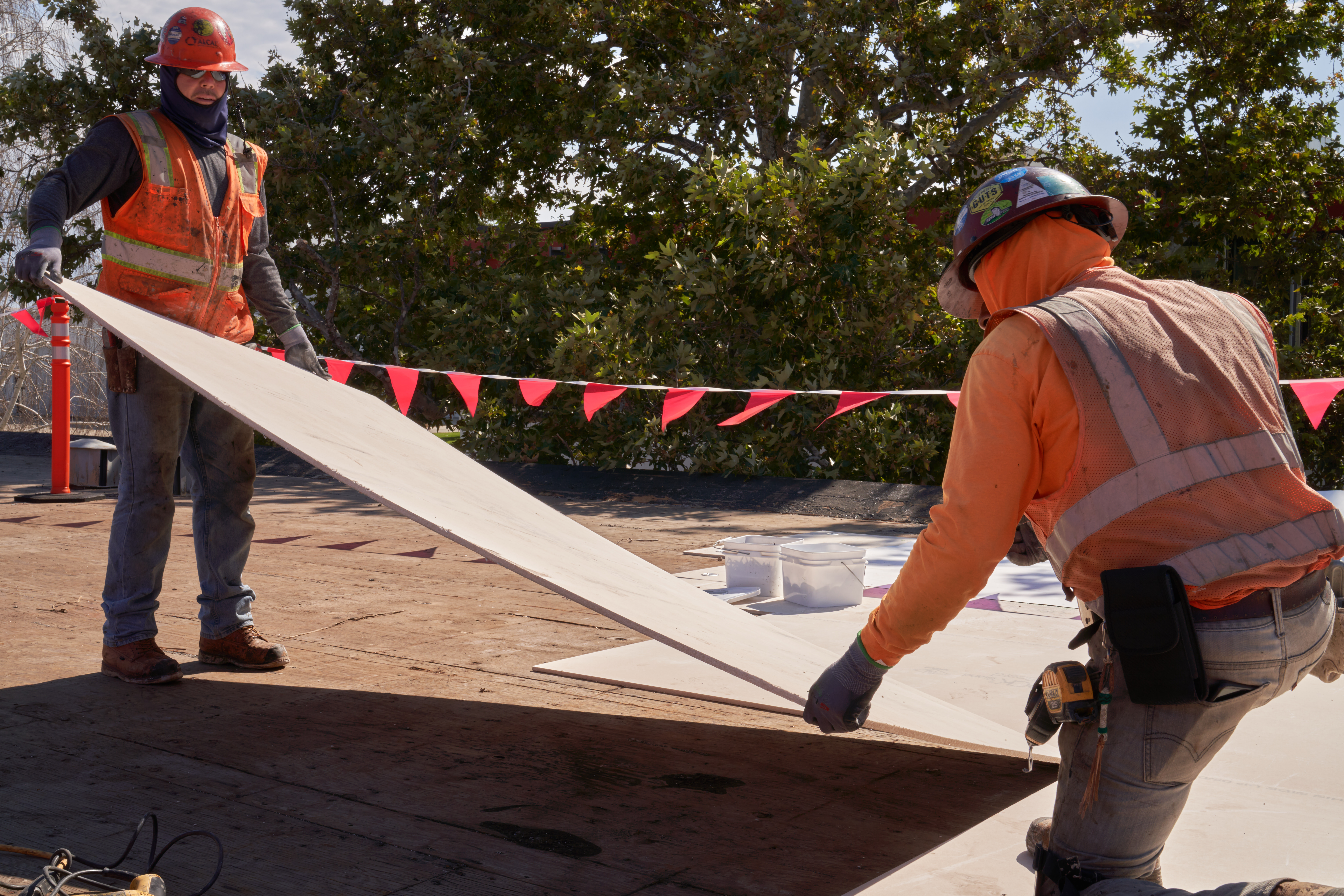 In the end, the choice was easy: USG Securock® Brand Gypsum-Fiber Roof Board. This unique, fiber-reinforced roof board functions at a high level in all types of roofing systems whether mechanically fastened or adhered. Its homogenous composition gives the panel strength and water resistance through to the core without any risk of delamination. These same properties also mean less adhesive can be applied and up to 25% fewer fasteners can be used with Securock® Brand Gypsum-Fiber Roof Board, resulting in reduced material costs and faster installation.
Installers love using USG Securock® Brand Gypsum-Fiber Roof Board on the jobsite because it can be scored, cut, and snapped using a utility knife like a drywall panel and contains zero fiberglass making for easy, itch-free handling. And since these panels require less fasteners, it ensured the project saved both time and money.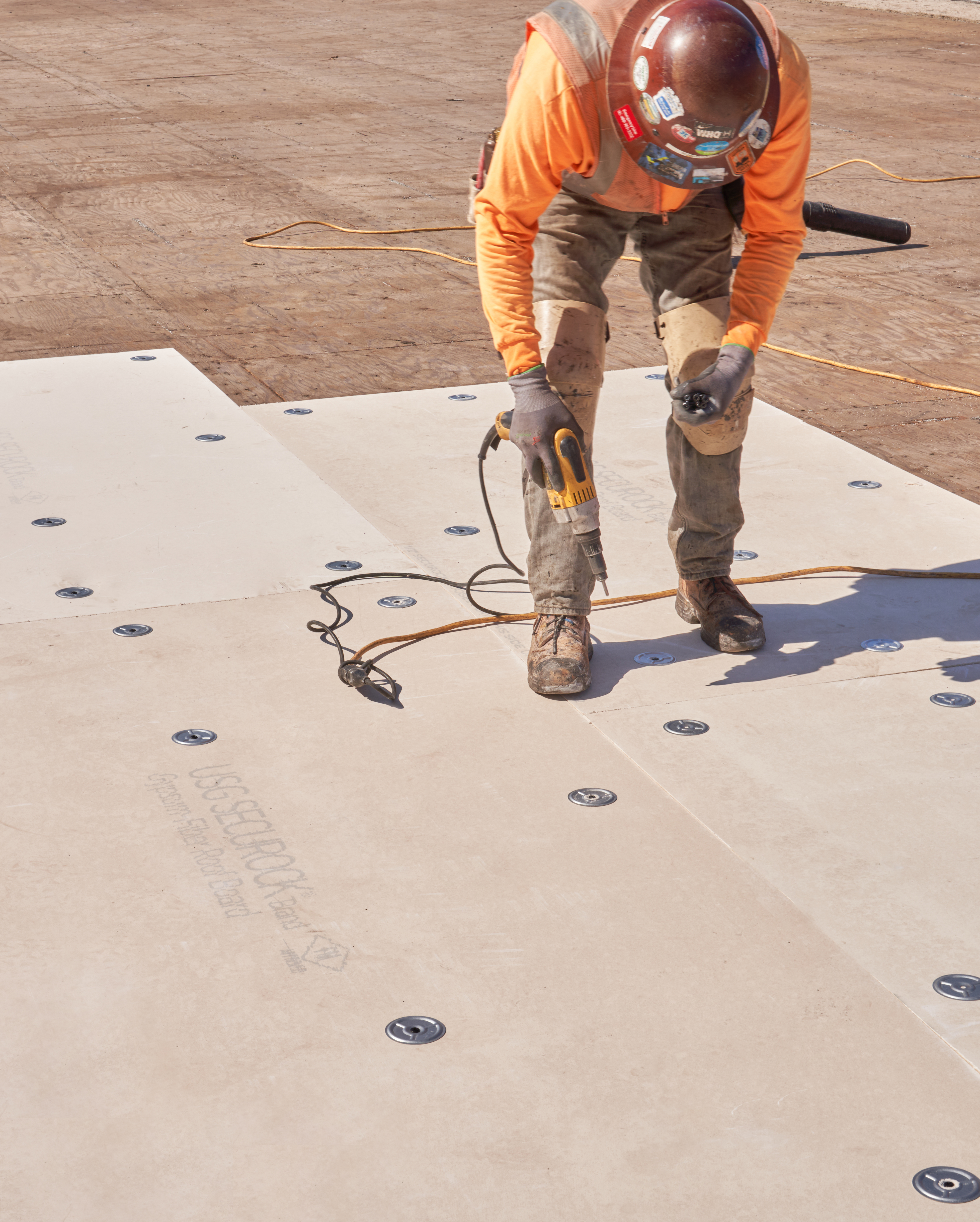 "Building Enclosure Solutions trusts USG products," says Jonah Cross, Partner at Building Enclosure Solutions. "We've recommended them for years and we stand behind the performance and quality."
When it comes to providing versatility, durability, and performance for the reroof project at Solano Community College, USG Securock® Brand Gypsum-Fiber Roof Board is at the head of the class.
The USG Solution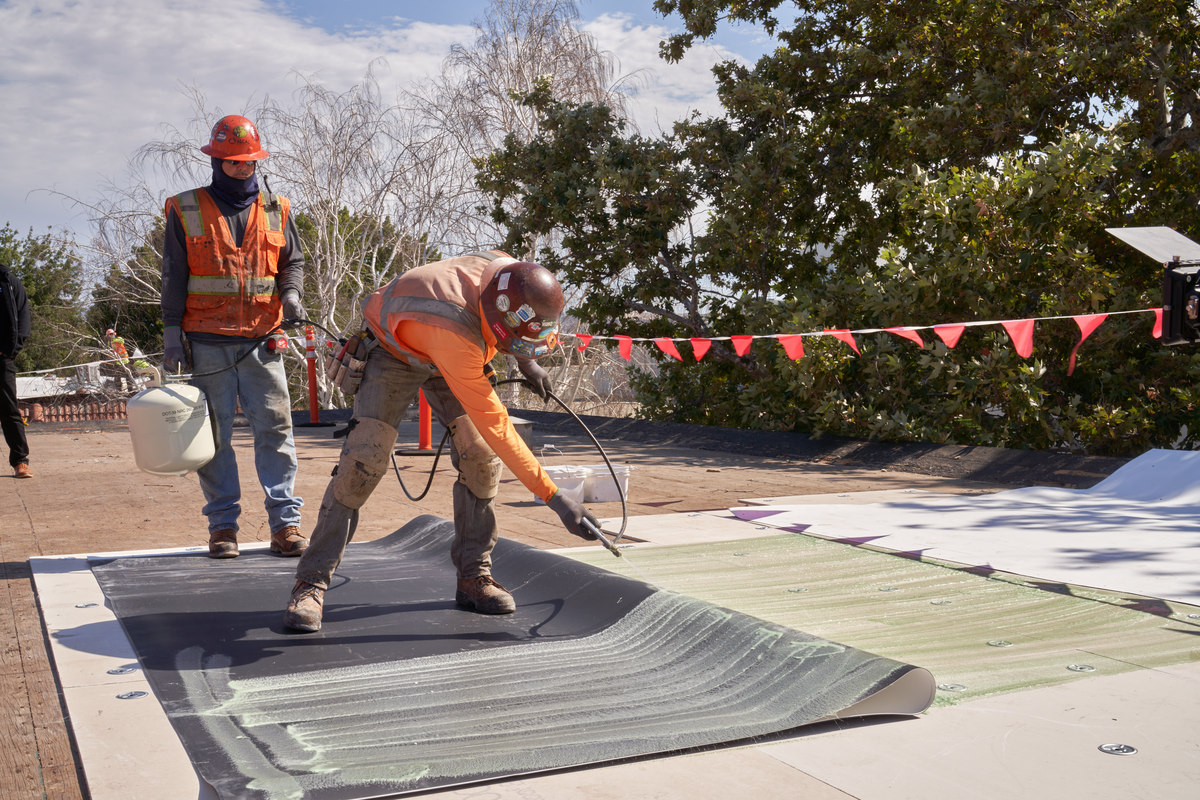 USG Securock® Brand Gypsum-Fiber Roof Board employs advanced technology in delivering an exceptionally strong, high-performance roof board for use in low-slope commercial roofing systems. It provides exceptional bond and low absorption in adhered systems and offers sustainable design for all types of roofing systems including single-ply, fluid-applied, built-up, spray foam, metal, and modified bitumen roofing.
The dense concentration of gypsum and cellulose fibers provides Securock® Brand Gypsum-Fiber Roof Board with panel and bond strength, low surface absorption, and superior wind-uplift performance with no face layer to delaminate. And with its sustainable design, manufactured from 97% recycled material, this product is a well-rounded choice for any project.
To learn more about Securock® Brand Gypsum-Fiber Roof Board and the USG Securock® Brand Roof Board Portfolio, visit usg.com/roofcoverboard.
Additional details about the Solano Community College project can be found here.