About USG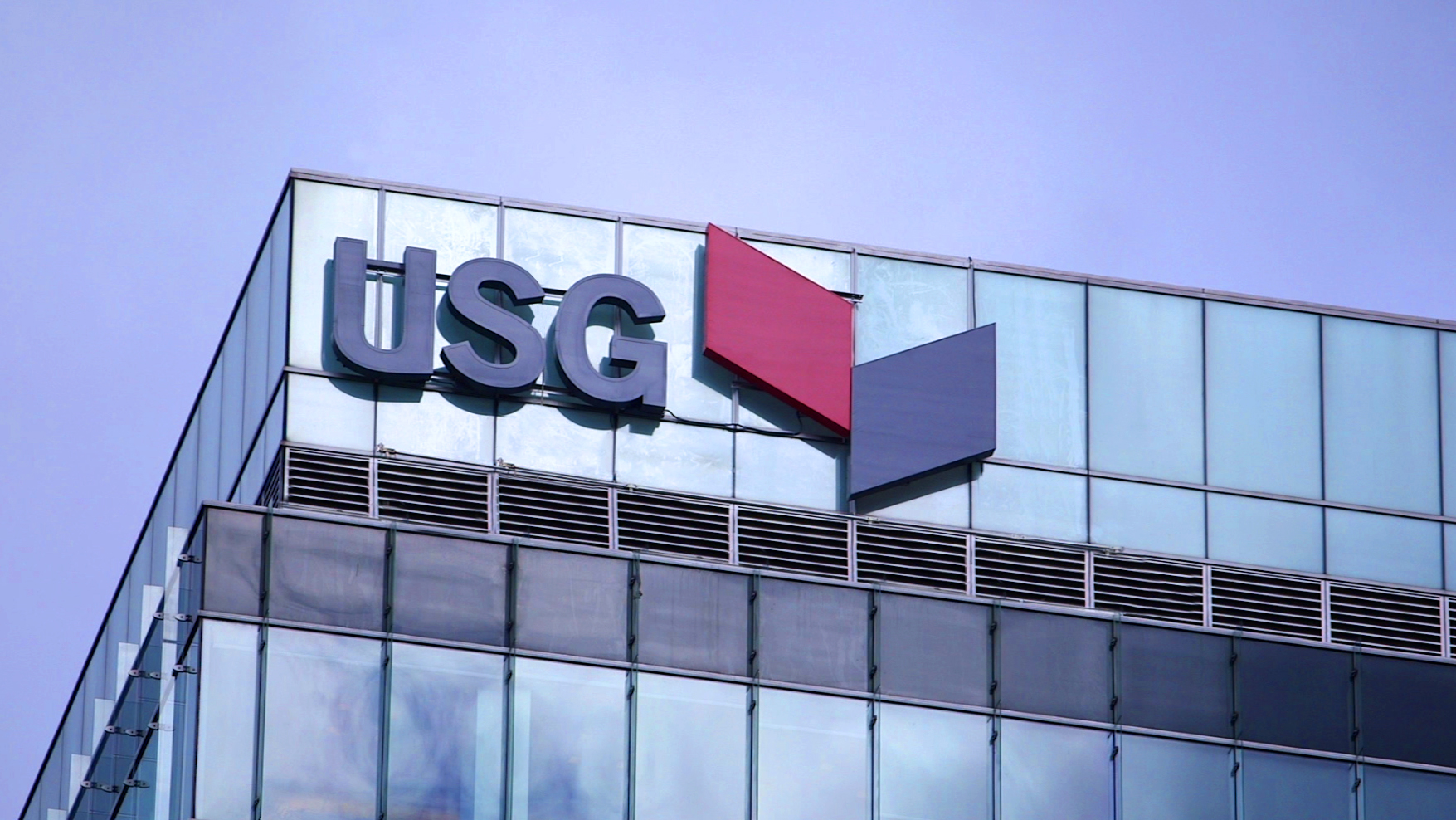 USG has been a leading manufacturer of building products and innovative solutions for more than 115 years. Our wall, ceiling, flooring, sheathing and roofing products provide the solutions that enable customers to build the outstanding spaces where people live and do business.

Company Overview
Since 1902, USG has led the manufacturing industry with innovations and products that set new standards for design, productivity and performance for customers all over the globe. 

In 2017, we celebrated the 100th anniversary of USG's iconic Sheetrock® Brand, the landmark product that revolutionized interior construction and enabled the lightweight, fireproof walls we still build today. We are a leading manufacturer of building products and innovative solutions, including wall, ceiling, flooring, sheathing and roofing products, that help the construction industry build stronger, safer, more sustainable communities.
In April 2019, USG joined the Knauf group, the world's largest gypsum manufacturer with a diverse product portfolio and global footprint. As part of Knauf, USG will be even better positioned to meet customers' needs by leveraging two highly complementary businesses, with a goal to be the easiest company to do business with, from sales and delivery through the post-purchase process.
Innovation
We manufacture high-quality products that solve real-world challenges and meet our rigorous safety standards. When we look at the issues that our customers and others in the manufacturing industry face, such as labor shortages, water scarcity, or time management, we think about the science, engineering, and technology that is needed to solve them.
USG holds more than 2,400 active U.S. and international patents that represent innovations that improve the way building materials are used in the places we live and do business. Our Corporate Innovation Center (CIC) is a state-of-the-art research facility committed to developing new-to-market products and improving our existing portfolio.
Safety
Safety is our first and most important core value. USG has been committed to the safety of our employees, customers and the communities where we live and do business since we documented our first safety rules more than 100 years ago. In 2016, we earned the National Safety Council's Robert W. Campbell award, one of the world's most respected celebrations of safety-first culture, for our excellence in environmental, health and safety (EHS) management. 
Sustainability
Our vision is to be the world leader in building products and innovative solutions that enable our customers to create sustainable, inspirational and inviting spaces. Living out this vision extends beyond our manufacturing lines to our employees, communities and the environment.
As part of our commitment to the environment, we focus on reducing waste, using resources more efficiently, and transforming manufacturing byproducts into valuable resources.  Our Ecoblueprint™ strategy is our public commitment to completing three goals by 2020:
Reduce greenhouse emissions by 20%
Reduce operational waste to landfills by 50%
Conduct life cycle assessments of all product lines