The Ceilings and Interior Systems Construction Association (CISCA) has announced its winners for their 2023 Construction Excellence Awards. USG is proud to announce that THREE USG Ceilings® projects received gold awards in their respective project categories!
CISCA is the leading authority for information on the interior construction, acoustical ceilings, and acoustical treatment industry. CISCA's annual Construction Excellence Awards highlight many of the great construction projects across the nation that utilize unique and innovative ceiling solutions to meet and overcome the challenges that arise on the jobsite.
USG is honored to receive CISCA's recognition at this prestigious event and was awarded gold in the Manufacturer's category for the following projects:
The 105
Gold Award, East Region: Office, under 50,000 sq. ft.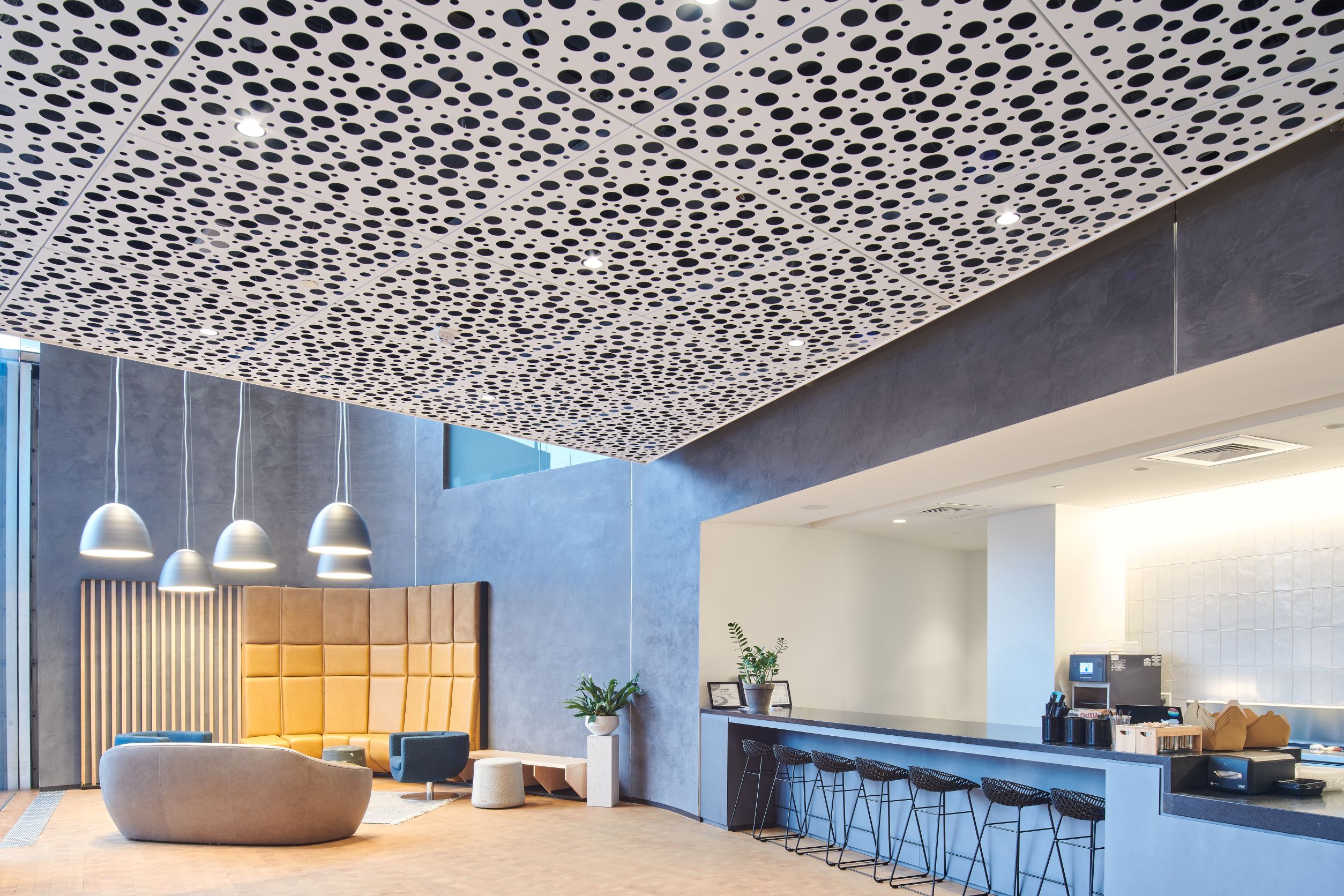 The 105 by Breakthrough, located at 105 West First Street in Boston, MA, was a new construction project for a life science facility. In order to achieve the custom ceiling design for the facility lobby, USG helped the project streamline design research, project development, and estimating to ensure the highest quality product was delivered. The result was a parametric perforation design that created a distinctive, cohesive pattern across a system of unique panels.  
Project Location: 105 W. First St., Boston, Massachusetts
Installing Contractor: American Contractors
Installing Architect: Payette Associates Inc.
Products: Illusions®, PARTi, Blanco Mat finish
Dallas-Fort Worth Airport – High C 
Gold Award, West Region: Civic, under 50,000 sq. ft.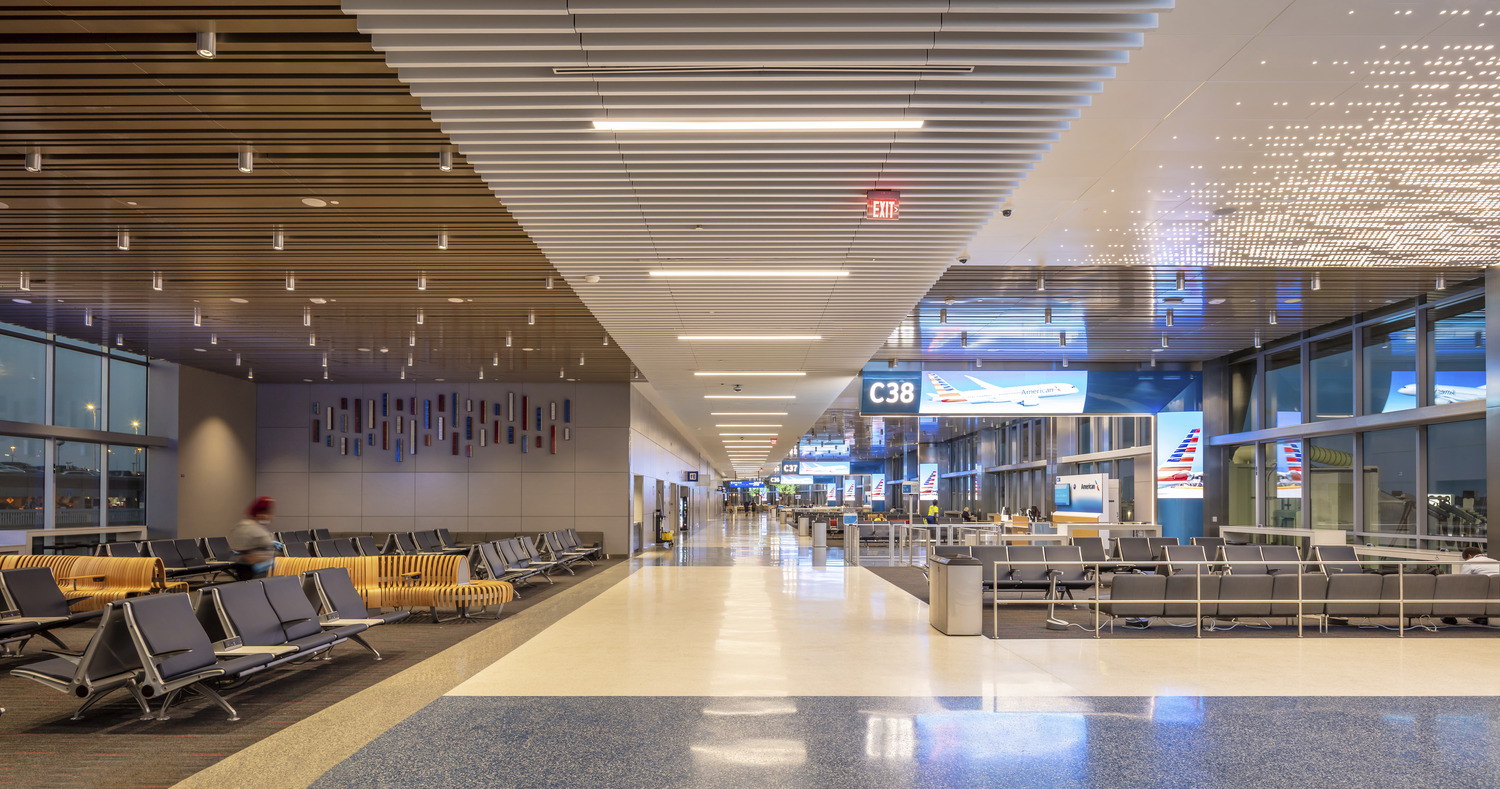 The Dallas-Fort Worth Airport needed to add five new gates to an existing terminal to accommodate increased flights over the summer. USG was tapped to deliver a fully custom ceiling solution comprised of perforated cassettes with acoustic infill to maximize acoustic qualities. Even in the face of long lead times to deliver this custom ceiling solution, detailed shop drawings and hands-on technical support helped push this project forward while instilling confidence in the system.
Project Location: 3200 Aviation Dr., Dallas, Texas
Installing Contractor: Lasco Construction Inc.
Installing Architect: Corgan
Products: Barz® Champagne finish, Barz® Blanco Mat finish, Barz® perforated sides
Deantronics
Gold Award, West Region: Office, under 50,000 sq. ft.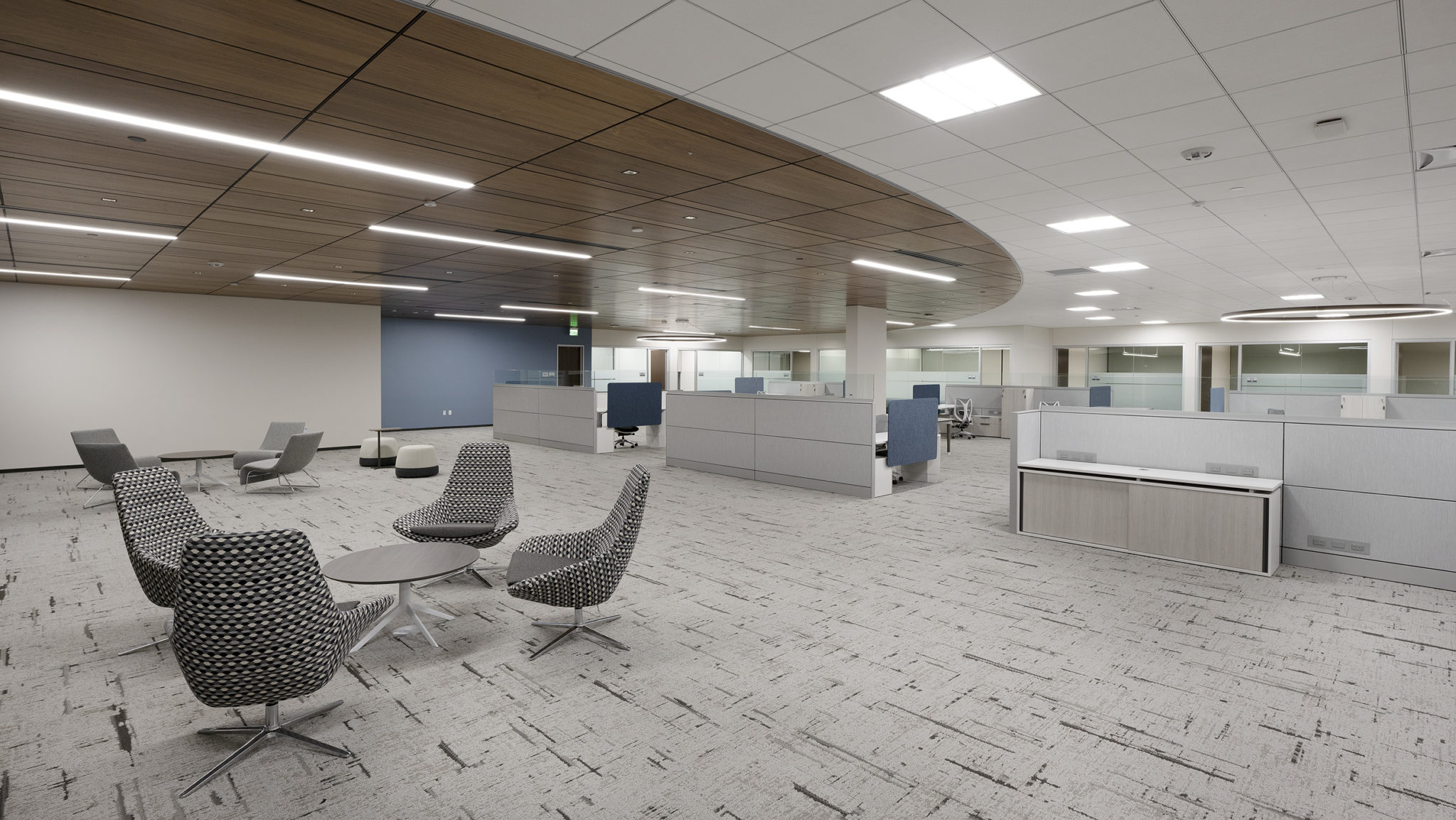 Deantronics, a medical equipment manufacturer in Washoe County, Nevada, required a visually striking ceiling system from USG. Through a complex combination of specialty ceiling products, USG was able to deliver a system that could meet both the aesthetic and acoustical requirements of the space while offering technical support on the jobsite to help push this project to success.
Project Location: 1475 Terminal Way, Reno, Nevada
Installing Contractor: Jackson Quality Drywall
Installing Architect: Tectonics Design Group
Products: Illusions® Sateen finish, Barz® Golden Birch and Forest Walnut finishes, DXFF Grid, True®Wood Walnut finish, Halcyon®
The USG Solution
From start to finish, USG Ceilings® delivers on both performance and aesthetics so you can design without limits. Open ceiling solutions, integrated systems, a wide variety of finishes & materials, and a versatile perforation portfolio introduce a range of options to articulate design concepts that can bring your vision to life.
USG Ceilings® understands that every project is unique and there is no one-size-fits-all solution to achieve a comprehensive ceiling system. Our selection of baffles, planes, tile & grid, direct mounts, and more ensure that you have everything you need to meet acoustical demands, economies of scale, and client satisfaction through cutting-edge engineering and innovative design for ceilings and walls.
Create an inspired visual impact that defines your space with USG Ceilings®—learn more here.