Your vision for ceiling design should come without compromise. Achieve aesthetic beauty and high performance with Ceilings Plus®—Barz®, Illusions™, and Wallforms™. These ceiling solutions offer a range of options that deliver design innovation through parametric modeling and advanced manufacturing solutions.
Barz® Linear Metal Ceiling System
Consisting of various sizes and spacings of slats, struts, strips, boards, beams, and other linear components, the Barz® Linear Metal Ceiling System allows for easy installation and access in open plenum design. The ultra-lightweight panels also offer outstanding acoustical control and integration with lighting and HVAC fixtures, opening new dimensions in ceiling design.
Illusions® Metal Panel Ceiling System
The Illusions® Metal Panel Ceiling System is a concealed suspension ceiling solution that offers an incredible amount of customization. Endless finish options allow every opportunity to match the style and scale of the space, whether it be wood, metal, custom colors, or digitally designed perforation patterns.
Wallforms™ Metal Panel Wall System
Change the atmosphere of a room with Wallforms™ Metal Panel Wall System, bringing movement and emotion to any design. These lightweight, easy-to-install panels feature a variety of finishes and perforations in addition to superior acoustic performance to achieve the perfect solution without compromise.
Earvin "Magic" Johnson Park Project
This suite of USG Ceilings Plus® products were a highlight of the recently revamped Earvin "Magic" Johnson park in the Willowbrook neighborhood of Los Angeles, CA.
The 104-acre park, which is named for the NBA Hall-of-Famer and Lakers legend, plays an important role in improving water quality in Los Angeles County. The renovation project was devised to improve the way that water flows on the Los Angeles River so that it can be better utilized. Previously, excess water was prone to pooling up, ultimately leading to evaporation.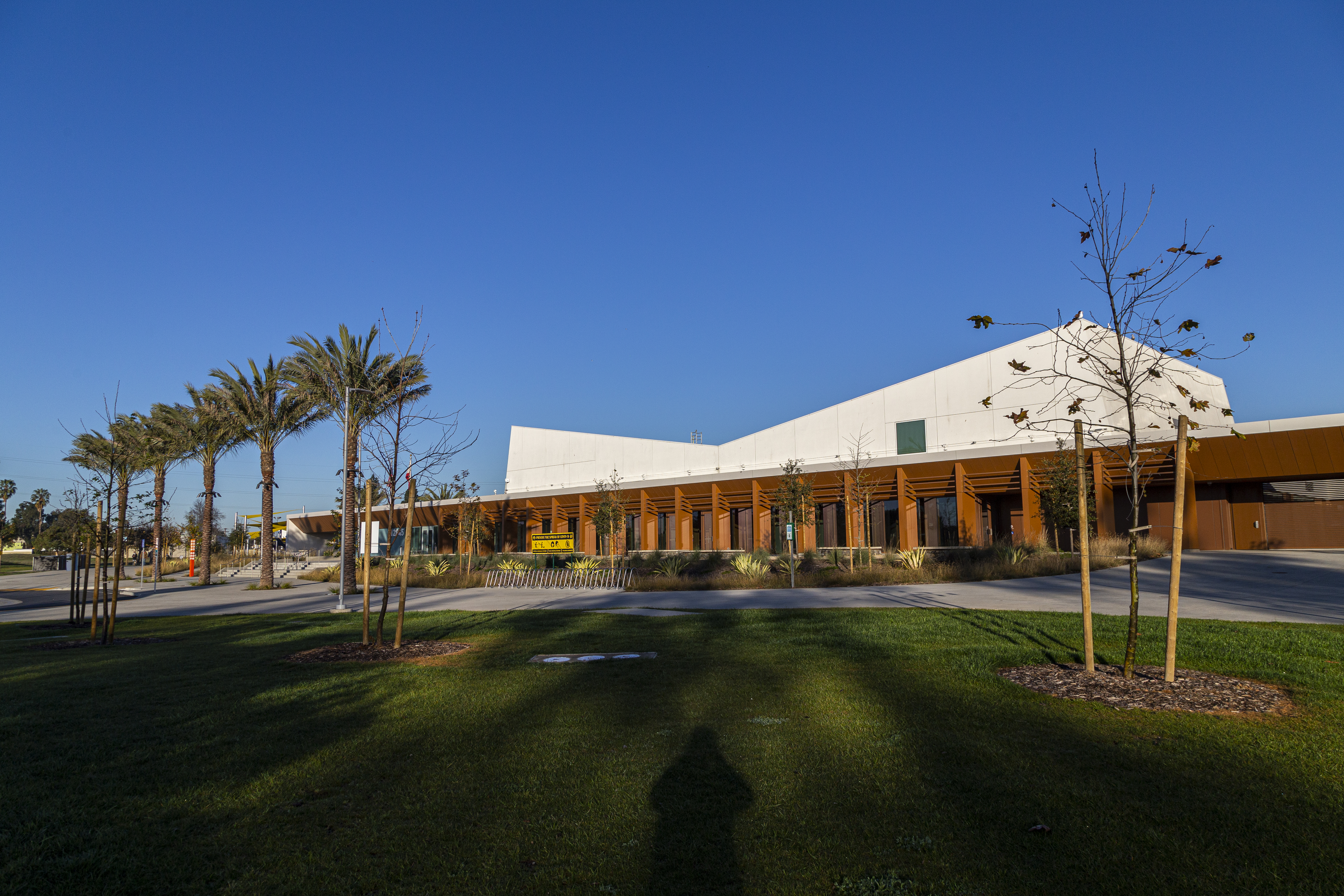 USG Ceilings Plus® products were to be used in enhancing the interior aesthetics and acoustic performance of the project's centerpiece: a 20,000-square-foot community center acting as the focal point of the park, capable of hosting events such as conferences, educational programs, and other large gatherings. Working with a local designer at Paul Murdoch Architects, USG was tasked with fulfilling their vision efficiently and effectively.
Through a combination of Barz®, Illusions®, and Wallforms™, USG brought clean, beautiful products into a wonderful community space. Additionally, USG was supported by local partner Performance Contracting Inc., ensuring that the space would be ready to receive visitors with a quick and productive install..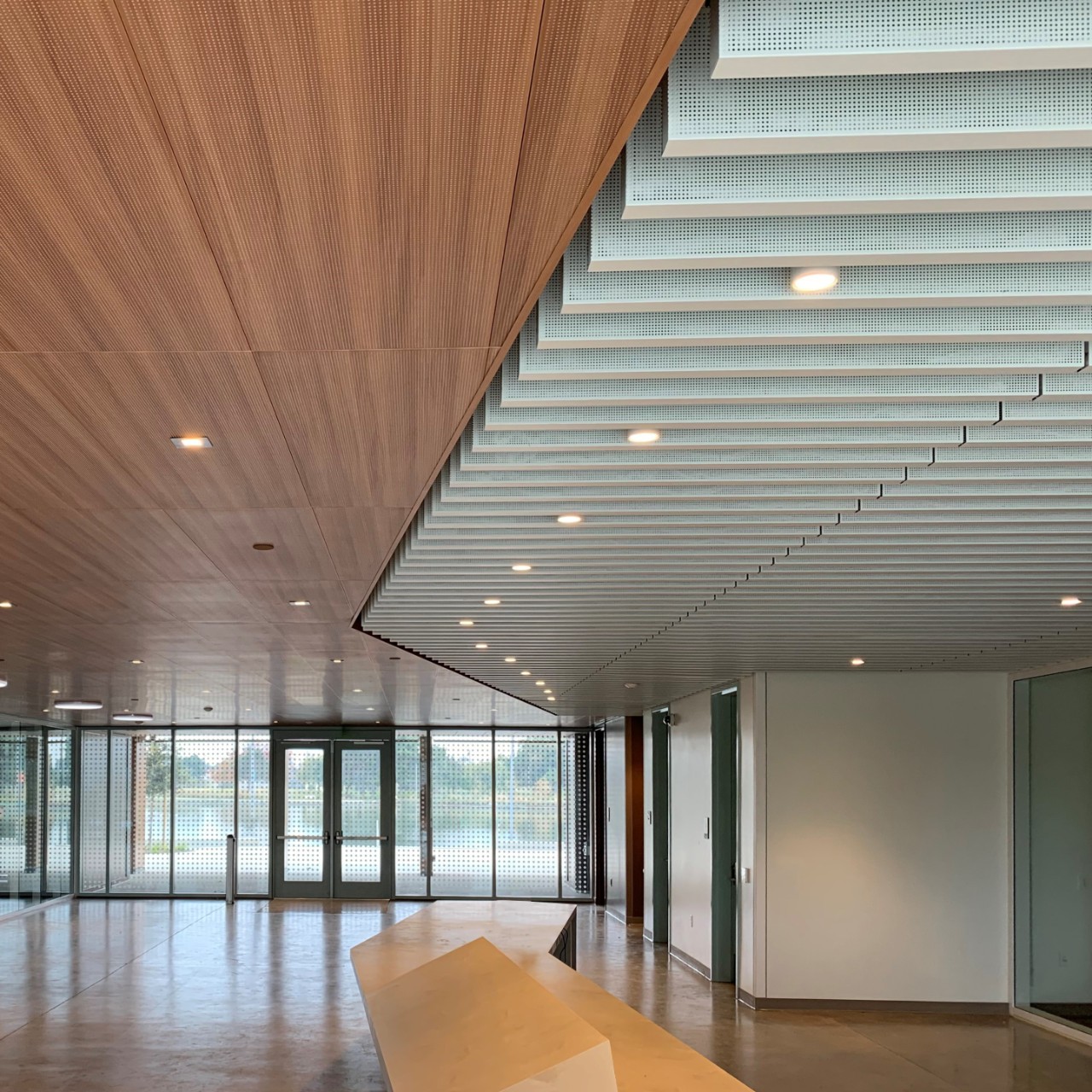 USG Ceilings Plus® Illusions® in Sarante® Blonde Pear finish, ST-13 perforation, with White Acoustibond
Architect: Paul Murdoch Architects, Photo: Courtesy Performance Contracting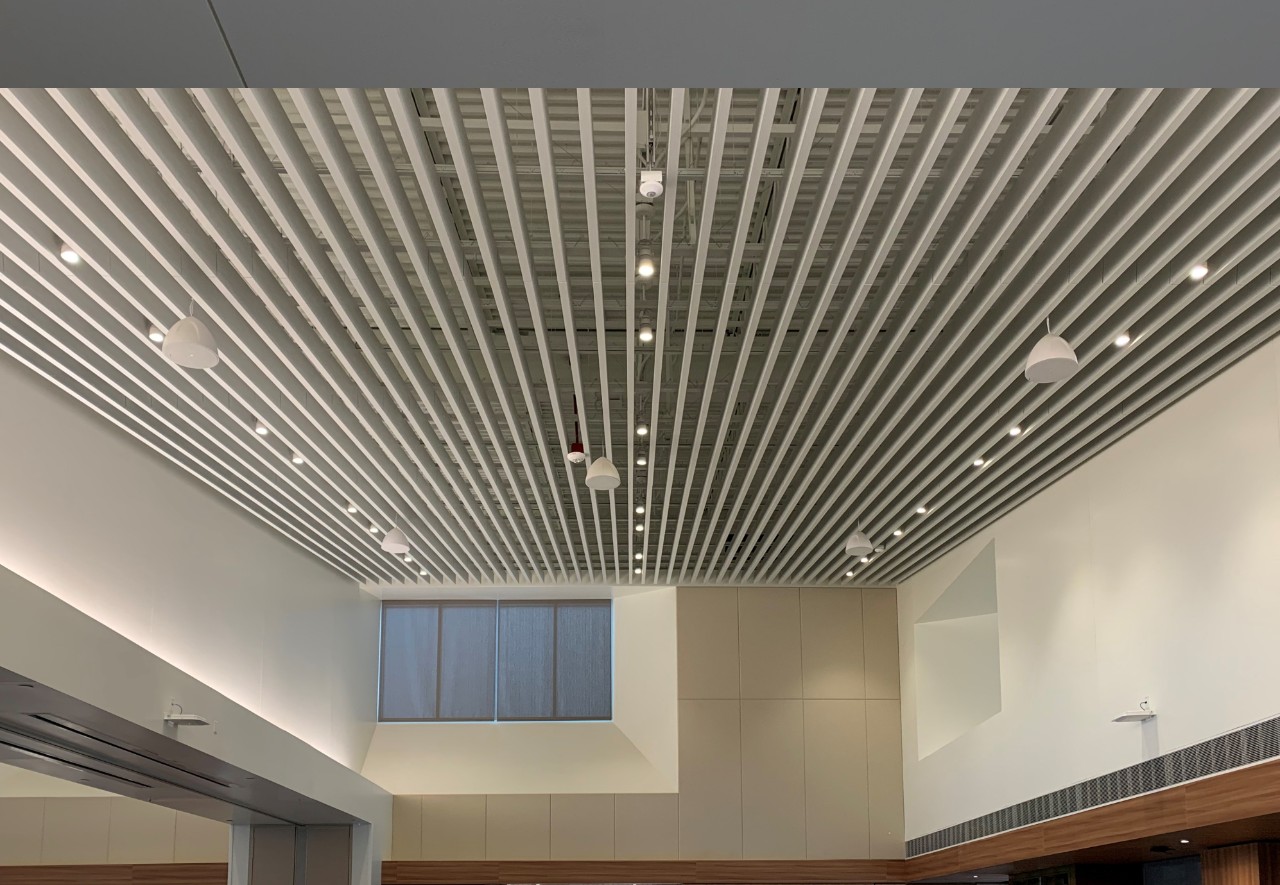 USG Ceilings Plus® Barz® in Style White finish, ST-13 perforation, and Ultrasorb White infill
Architect: Paul Murdoch Architects, Photo: Courtesy Performance Contracting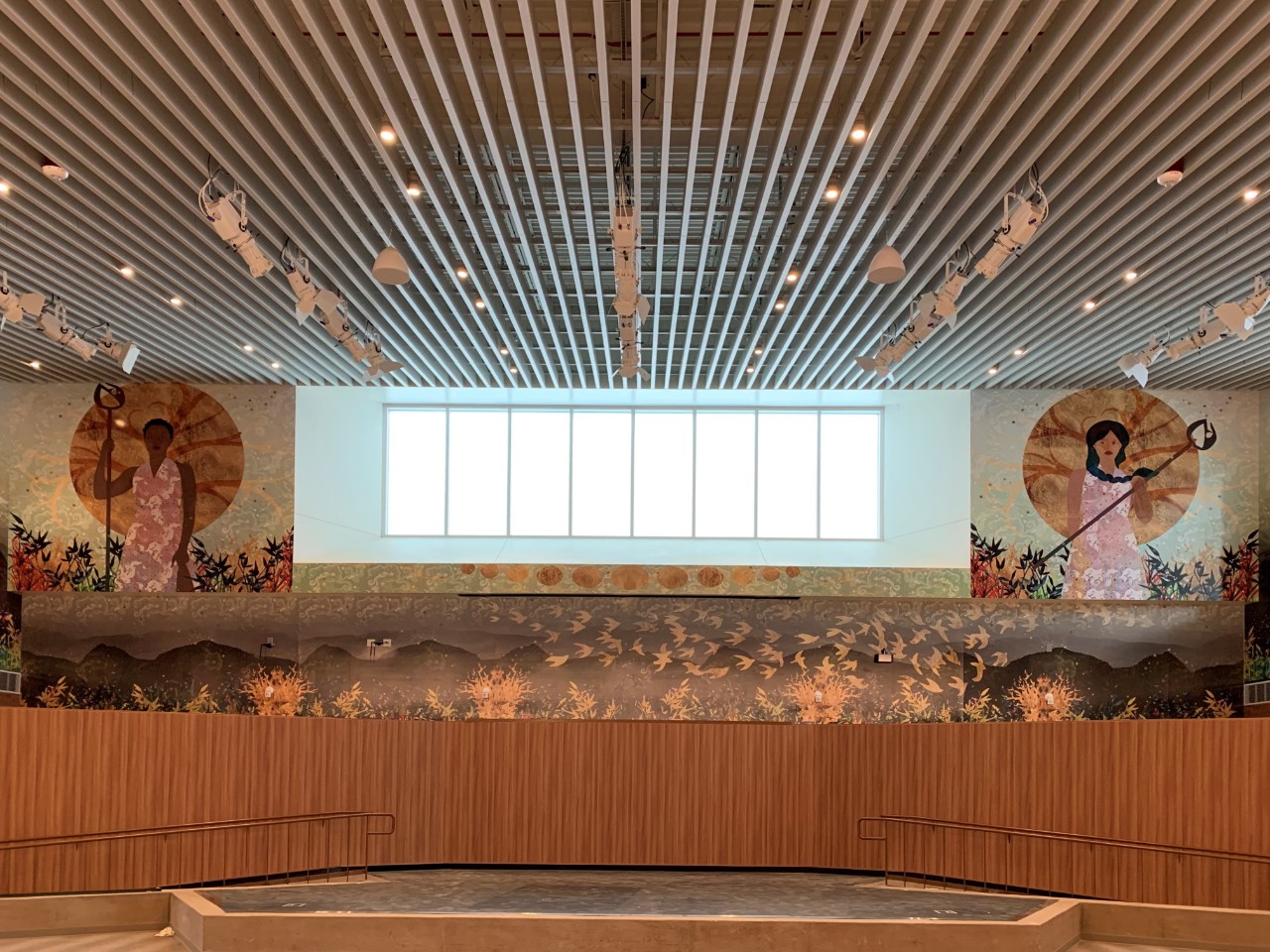 USG Ceilings Plus® Wallforms™ in Sarante® Blonde Pear finish, ST-13 perforation, and Ultrasorb White infill
Architect: Paul Murdoch Architects, Photo: Courtesy Performance Contracting