USG's approach to sustainability is consistent with its over 115-year history of corporate responsibility and accountability. We honor our heritage of investment in innovation by committing to combat climate change and conserve resources for future generations.
This year represents the start of a new era of impact, where USG enables safe and intentional experiences within the spaces we help our customers create and the communities where we live and work by making a public commitment to our 2030 sustainability goals. USG has set sustainability goals for the year 2030 in four key areas: Transforming our Footprint, Enhancing Customer Well-being, Delivering a Circular Economy, and Putting People First. 
Transforming Our Footprint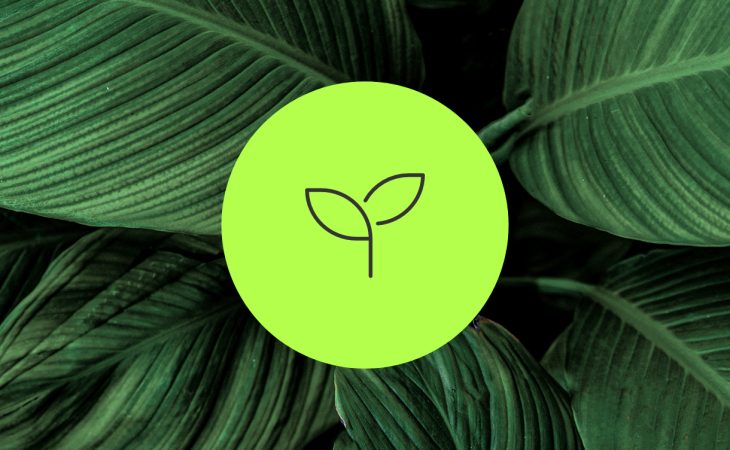 Taking sustainability awareness to new heights, USG recently committed to the Science Based Target initiative (SBTi). USG, and other businesses who have committed to SBTi, aim to reduce greenhouse gas (GHG) emissions in order to keep global temperatures from increasing over 2°C.  USG set aggressive, yet achievable, goals for reducing carbon emissions which strengthen our position as a sustainability leader.
Reduce Manufacturing GHG Emissions (Scope 1 & 2) by 30%
USG will implement an ambitious internal energy efficiency program to reduce the emissions at our manufacturing plants and increase the overall use of renewable energy. By 2030, all electricity used by USG will come from verified renewable electricity sources, such as solar or wind.   
Reduce Non-Manufacturing GHG Emissions (Scope 3) by 15%
USG will implement a program to reduce GHG emissions from raw materials and product transportation and then selectively purchase raw materials with lower embodied carbon and utilize more environmentally friendly transportation methods.
Enhancing Customer Well-Being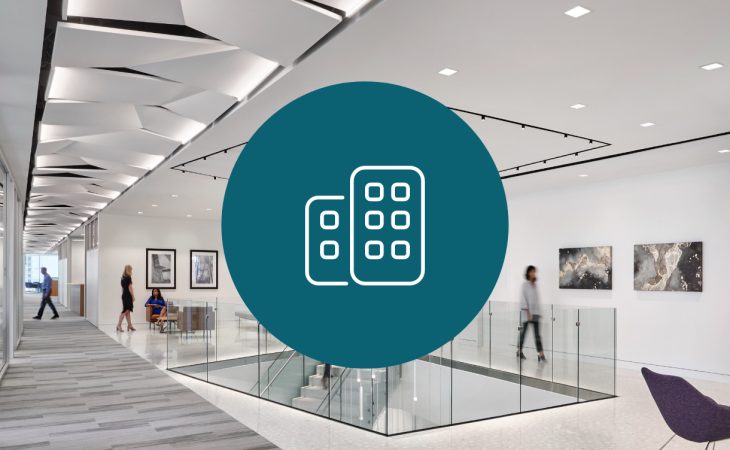 Thriving partnerships demand full transparency, and USG is committed to enabling our customers to choose more sustainable products that prioritize the health and safety of occupants within indoor environments.
Eliminate all LBC v4.0 Red-List chemicals
LBC's Red-List chemicals identify over 800 chemicals designated as harmful to living creatures, including humans as well as the environment. USG is committed to a reduction of Red-List chemicals from all products.
Provide transparency documents for 100% of USG's products
USG intends to offer transparency documents for 100% of our products. Environmental Product Declarations (EPD) or chemical transparency documents are available for many of our wallboard and ceilings products. In the coming years, we intend to create EPDs or chemical transparency documentation for our Sheathing, Tile Backerboard, Flooring, Specialty Ceilings, Plasters, and Roofing products.
Develop innovative products that enable healthy spaces
USG will provide ongoing green chemistry training for researchers and expand on the importance of sustainability when sourcing raw materials. After working with our suppliers to phase out LBC Red-List chemicals, all USG products will promote a healthier indoor environment by meeting the CDPH 01350 standard.
Deliver a Circular Economy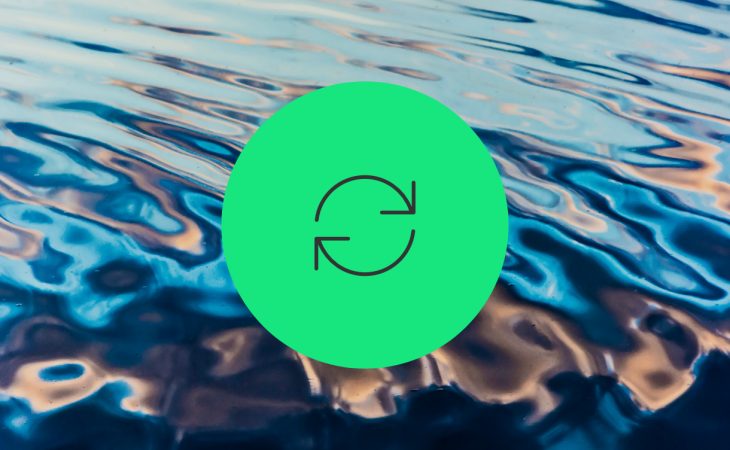 Recycling products and materials for reuse creates a circular economy of resources that offset the environmental impact of manufacturing construction materials.
Become the recognized leader in construction jobsite reclaim for gypsum board and ceiling tile recycling
USG will establish recycling programs for ceiling and gypsum board jobsite waste at every manufacturing plant along with establishing procedures for taking back clean jobsite waste.
Achieve zero manufacturing waste to landfill
USG is committed to ending its need for landfills and identifying avenues for improvement in our existing waste collection and recycling processes. Manufacturing waste is any waste produced by the manufacturing activity and includes production that was rendered useless during manufacturing and cannot be purchased by a customer. Manufacturing wastes also include overproduction and otherwise unusable products that would be diverted to a landfill.
Reduce drinkable water intensity by 20%
There is only so much drinkable water available in the world and its use in the manufacturing industry for reasons other than human consumption is prevalent. USG commits to reducing water intensity by 20% across the company.
Putting People First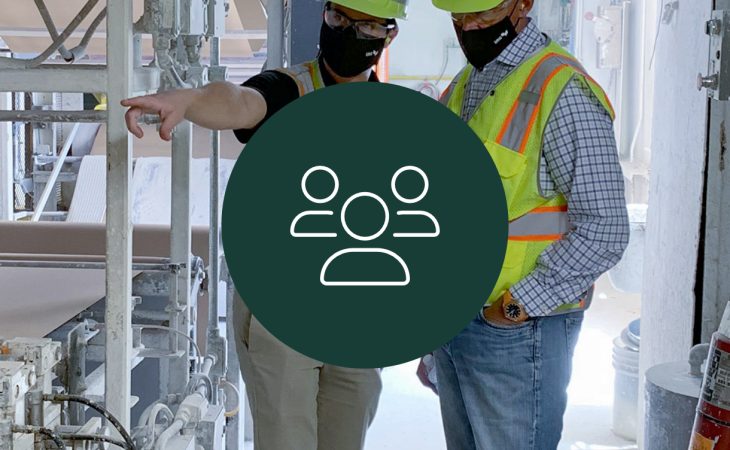 USG puts people first by supporting our clients, employees, and partners through engaging work environments while nurturing a greater sense of community. This commitment will foster a more inclusive work culture that is focused on the personal as well as the professional aspects of the company.
Support a physically safe and well-being focused work environment
USG is committed to creating and maintaining a healthy and safe environment for all of our employees. This ensures that each person will feel seen, heard, and appreciated and contribute towards a work environment that is safe and centered on well-being.
Foster an engaged and diverse workforce
The success of USG is rooted in the success of the communities we foster. By nurturing a more engaged and diverse workforce, it can only move USG toward greater horizons while introducing a more holistic approach to company culture.
Promote honest, ethical, and responsible business practices
Our customers are also treated as an extension of our community. While it's of the utmost importance to make our employees feel valued, USG vows to make the same commitment to our customers and their clients.
The USG Solution
While these goals and aspirations are targeted for 2030, it's important to note that USG has already made considerable progress in a few avenues. Prior to our public commitment to the SBTi, USG reduced the energy intensity of our products by 20% between 2005 and 2020, completed life cycle assessments across all product portfolios, and reduced waste sent to landfills by 29% between 2010 and 2020.
"At USG, we think about how sustainability benefits our company as well as our customers," says Chris Griffin, USG President and CEO. "It drives where we invest, particularly in continuously improving and innovating across our products and processes."
These efforts to build towards a greater future within the company, as well as the environment that surrounds us, have been a culmination of years of work as an industry leader and proponent of sustainable practices.
Learn more about the efforts USG is taking to achieve a more sustainable future here.