The Terminal 5 expansion project at Chicago's O'Hare International Airport began construction in 2019 intending to modernize the city's airport with increased efficiency and reduced delays. The expansion is highlighted by the addition of 10 new gates and approximately 350,00 square feet to O'Hare's existing space.
With much consideration going into the project, especially how products are expected to install and perform on the outside of an airport in the presence of jet airliners, project stakeholders tapped USG to assist with a proven roofing solution with USG Securock® Brand UltraLight Coated Glass-Mat Roof Board.
Hitting the Jobsite (and the Tarmac)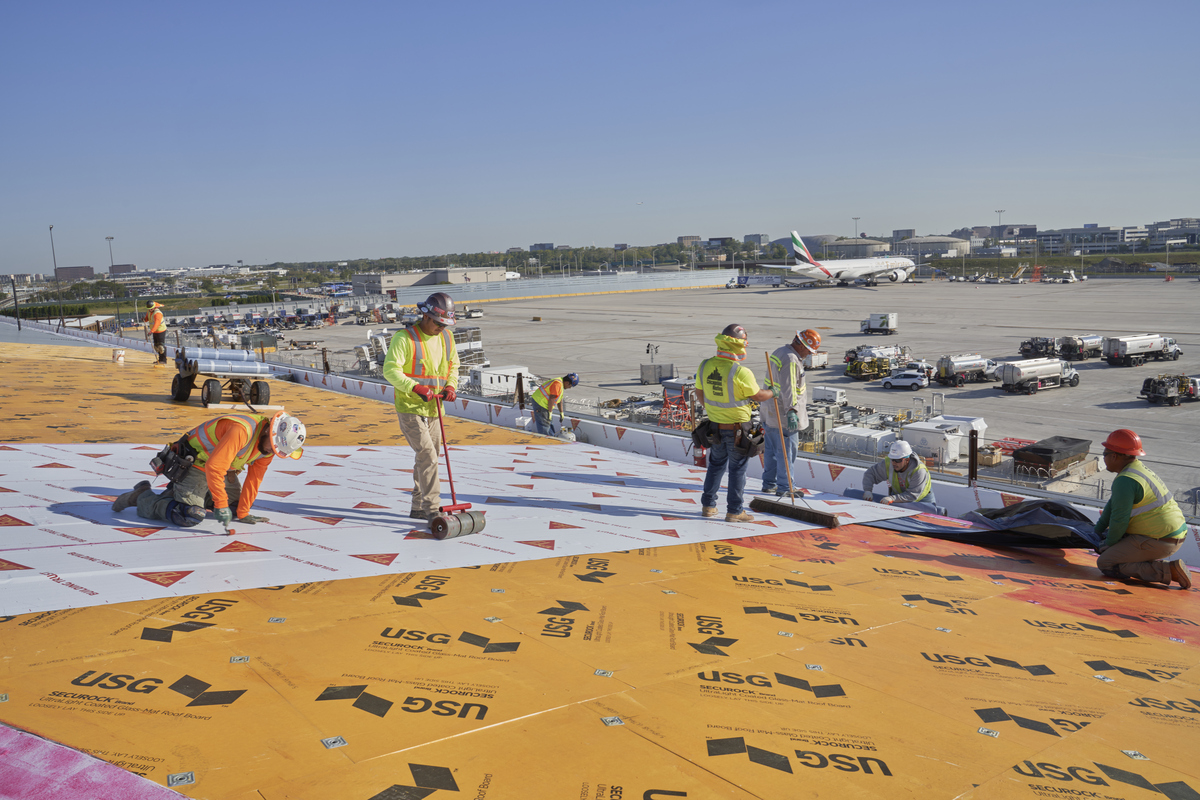 The first project of many towards building a new global terminal at O'Hare, one of the biggest challenges faced by the team was the proximity of the jobsite to large commercial aircraft. Given the nature of this project, security clearance posed a potential roadblock to jobsite productivity. Considering the scale of the project and the large quantity of product that had to be transported to the jobsite, a coordinated effort between USG, the General Contractor, and the Roofing Contractor was necessary to keep the project on schedule.
The lightweight and easy-handling properties of USG Securock® Brand UltraLight Coated Glass-Mat Roof Board made the product a natural fit for this project. With each panel weighing up to 18% lighter than competitive boards, installation can be completed faster and easier which was a significant consideration for this project.
Securock® Brand UltraLight Coated Glass-Mat Roof Board panels can be cut with a utility knife like standard drywall. This takes airborne dust from rotary saws out of the equation and makes field modification that much easier, all translating to success on the jobsite.
The lighter weight of these roof panels allows for more material per truck and fewer trucks on the jobsite, important factors for a project that required multiple truck loads. By reducing the number of truckloads, the project was able to make scheduling delivery on the jobsite much easier, much faster, and help keep the construction schedule on track.
The USG Solution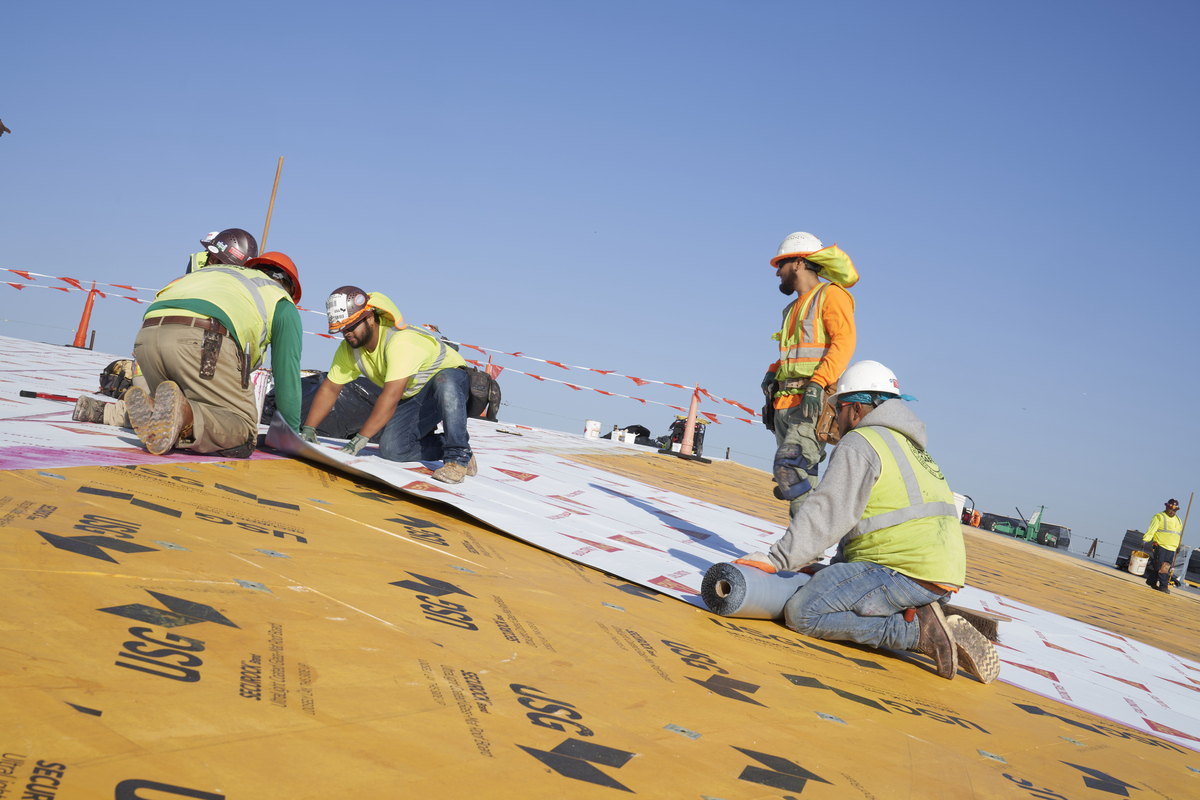 When you specify USG, not only do you get the benefit of superior product performance, but you also get a dedicated network of technical support to ensure every project goes off without a hitch.
Since there's already such a high probability of construction scheduling delays, USG makes it a priority to focus on reliability, going above and beyond to ensure that our customers get product deliveries when they need them most. 
Through this commitment and superior product performance, USG and team contributed to the success of this O'Hare expansion project. It is also through this commitment that our company can enjoy over a century of experience as a proven leader in the construction manufacturing industry.
Optimize installation, delivery, and performance with Securock® Brand UltraLight Coated Glass-Mat Roof Board—learn more here.