The American Institute of Architects (AIA) recently honored the Chicago Architecture Center with its 2022 award in Interior Architecture.
As one of nation's foremost architectural institutions, the AIA's Interior Architecture program celebrates the most innovative and spectacular building interiors making their mark on the cities, places, and spaces where we live and work.
And the newly completed Chicago Architecture Center is certainly an innovative and spectacular space; the stunning interior of the 20,000 square-foot center located in downtown's Illinois Center on East Wacker is highlighted by an acoustic ceiling system utilizing USG Ensemble® Acoustical Drywall Ceiling for uncompromising acoustic control and aesthetic harmony.
Congratulations to the Chicago Architecture Center and the team at Adrian Smith + Gordon Gill Architecture for this prestigious recognition!
Supporting the Legacy of Chicago Architecture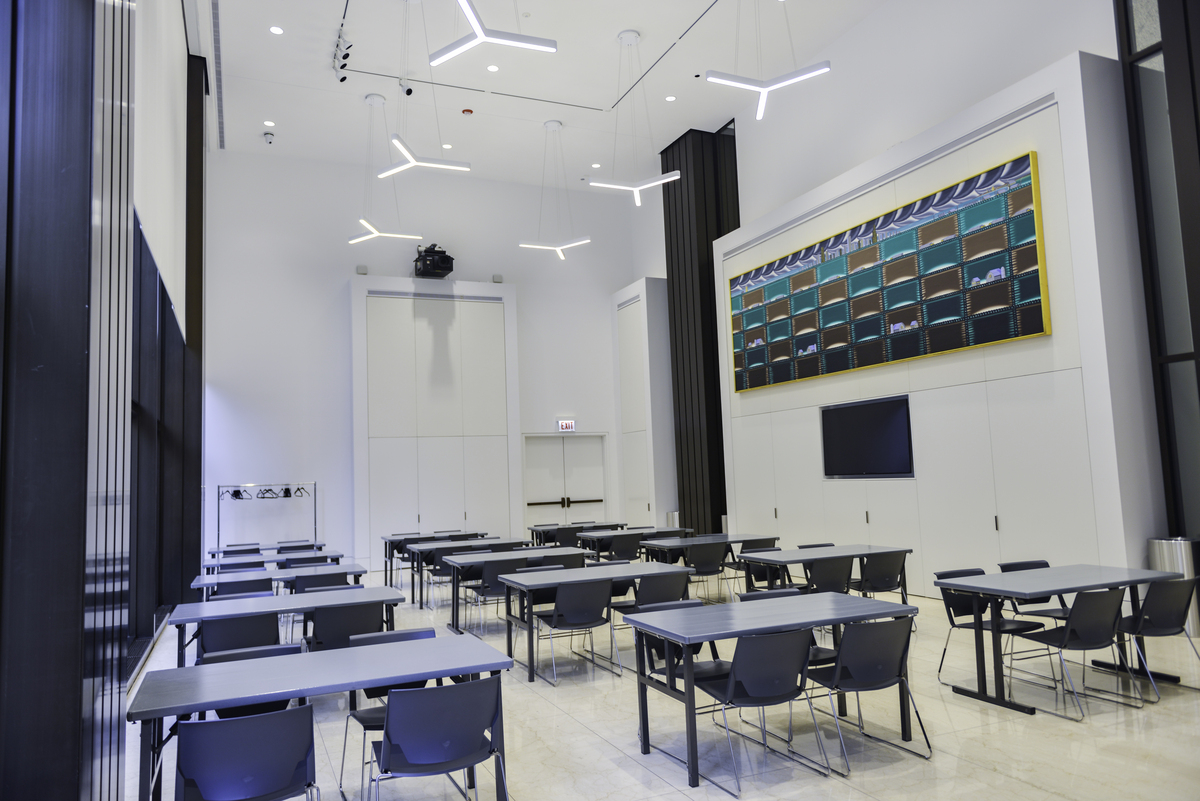 This ceiling solution helped achieve the design vision of the project, bringing the functionality of the space to its full potential. The Center's lecture halls achieved balance in both form and function primarily through the Ensemble ceiling system. The monolithic appearance of its drywall panels contributed towards the design team's desired aesthetic while still delivering the performance expected from an industry-leading acoustical ceiling.
Considering that the Chicago Architecture Center is a popular tourist destination, sound control was an important feature so as not to detract from the experience of the Center's varied and curious guests. Whether it be Chicago residents and tourists of all ages or members of the professional design community, all are gathering to learn and explore how architecture has and continues to play a role in the narrative of Chicago.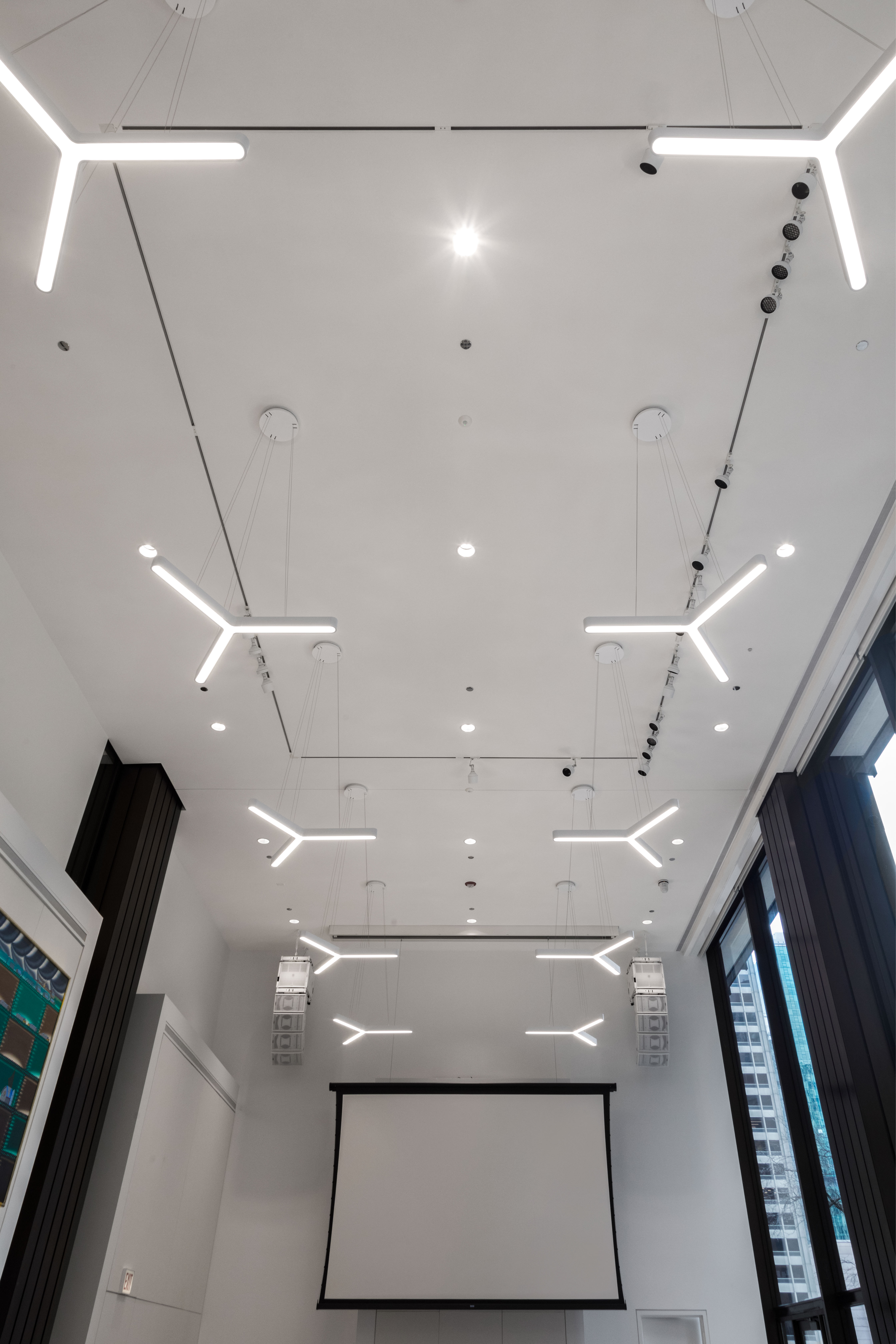 USG is incredibly proud to be featured in this ambitious build, especially for the opportunity to support an organization like the Chicago Architecture Center that champions the rich history of architecture in Chicago, the city of our company headquarters.
Additional details on this award-winning build can be found here.
Ensemble® Acoustical Drywall Ceiling
The USG Ensemble® Acoustical Drywall Ceiling allows you to design without compromise. By utilizing breakthrough innovations across USG technologies in drywall, finishing, and acoustical systems, this comprehensive solution enables you to capture the aesthetic beauty of a monolithic drywall ceiling while meeting or exceeding acoustic performance expectations.
With perforated USG Sheetrock® Brand Panels and acoustically transparent USG Ensemble® Spray-Applied Finish, this ceiling system can attain an NRC of 0.80 with a CAC 40 rating for truly optimized performance. And its high light-reflective finish (LR-85) introduces elegance while reducing both fixture and energy use.