The USG STRUCTO-CRETE® Brand Structural Panels Fire & Acoustic Manual (SCP100) is the single source for acoustic ratings for UL-certified floor/ceiling assemblies using USG STRUCTO-CRETE® Brand Structural Panels, including side-by-side acoustic values (STC & IIC) for many common floor coverings. 
The recently updated manual is an in-depth resource on all aspects of fire and acoustic design using USG STRUCTO-CRETE® Panels, such as controlling airborne and impact sound, key factors that contribute to sound transmission, resilient channels and their impact on acoustical performance, best practices for sound-rated construction, and more.
The SCP100 also includes complete assembly details, including the applications of both USG Levelrock® Brand Floor Underlayments and USG Fiberock® Brand Underlayments. All of the required information for individual assemblies is available within this updated manual to allow for easier implication of their design in project plans.
All acoustical testing and performance ratings within the SCP100 are based upon the following standards:
ASTM E90 Standard Test Method for Laboratory Measurement of Airborne Sound Transmission Loss of Building Partitions and Elements

ASTM E413 Classification for Rating Sound Insulation

ASTM E492 Standard Test Method for Laboratory Measurement of Impact Sound Transmission Through Floor-Ceiling Assemblies Using the Tapping Machine

ASTM E989 Standard Classification for Determination of Impact Insulation Class (IIC) 

ASTM E2235 Standard Test Method for Determination of Decay Rates for Use in Sound Insulation Test Methods
Here are some of the impactful details and topics found within the USG STRUCTO-CRETE® Brand Structural Panels Fire & Acoustic Manual:
Controlling Airborne Sound
When airborne sound energy affects a partition, such as a floor-ceiling assembly, that energy sets the assembly in motion, enabling sound to transmit through the floor. And since Sound Transmission Class (STC) determines a floor-ceiling assembly's ability to resist or reduce transmission of airborne sound, the layers and components in a floor-ceiling assembly can be configured, adjusted, or enhanced in various ways to influence STC performance.
Controlling Impact Sound
Impact sound is the sound generated from contact of an object with the floor of a floor-ceiling assembly. The energy generated from these impacts transmits through the assembly and radiates in the space below as audible noise. The Impact Insulation Class (IIC) measures the degree to which a floor-ceiling assembly resists the transmission of impact sound energy. Like airborne-sound, layers and elements making up the floor-ceiling assembly can be configured or enhanced to influence an assembly's IIC performance.
Key Factors that Contribute to Sound Transmission
Screw spacing, framing depth, framing spacing, framing type, and framing gauge all have an impact on sound transmission. SCP100 facilitates a greater understanding of how these factors can push and pull sound transmission, which is key to sound acoustic design with floor-ceiling assemblies. 
Resilient Channels and Impact on Acoustical Performance
One of the most effective products for reducing the transmission of airborne sound through wall or floor-ceiling assemblies is the resilient channel. By decoupling the gypsum board from the framing members, the resilient channel improves noise isolation by reducing sound transmission loss. From an acoustical perspective, there is ample evidence that the brand of resilient channel can make a significant difference in the overall performance of the assembly.
Best Practices for Sound-Rated Construction
It is important to follow best practices for sound control design and installation in order to obtain optimal installed acoustical performance. Best practices and basic rules of sound performance will be detailed within SCP100, such as the rule that sound performance is compromised by any place where air can pass freely.
General Acoustic Performance Guidelines
While some differences in Sound Transmission Class (STC) value may be seen in the comparison data for floor-ceiling assemblies, the actual difference in apparent loudness are minimal and likely due to standard variations in laboratory testing.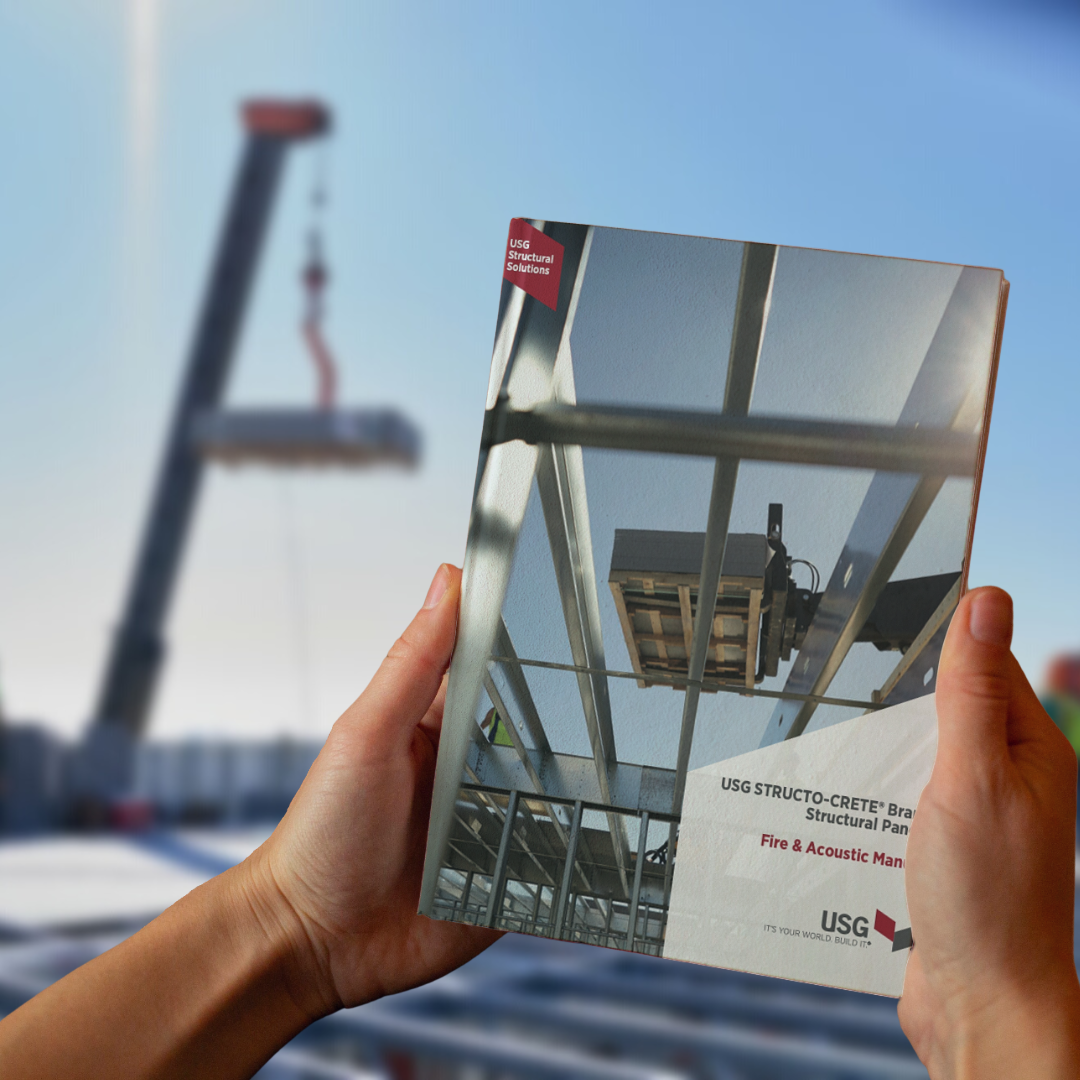 SCP100 is designed to be a living document with frequent updates, so please bookmark USGSCP100.com for quick and easy access to this insightful resource.