What Safety Means to Me: Our Most Important Value in the Eyes of Chris Griffin
June 10, 2019
Safety is USG's first core value. Hear from our CEO, Chris Griffin on what safety means to him: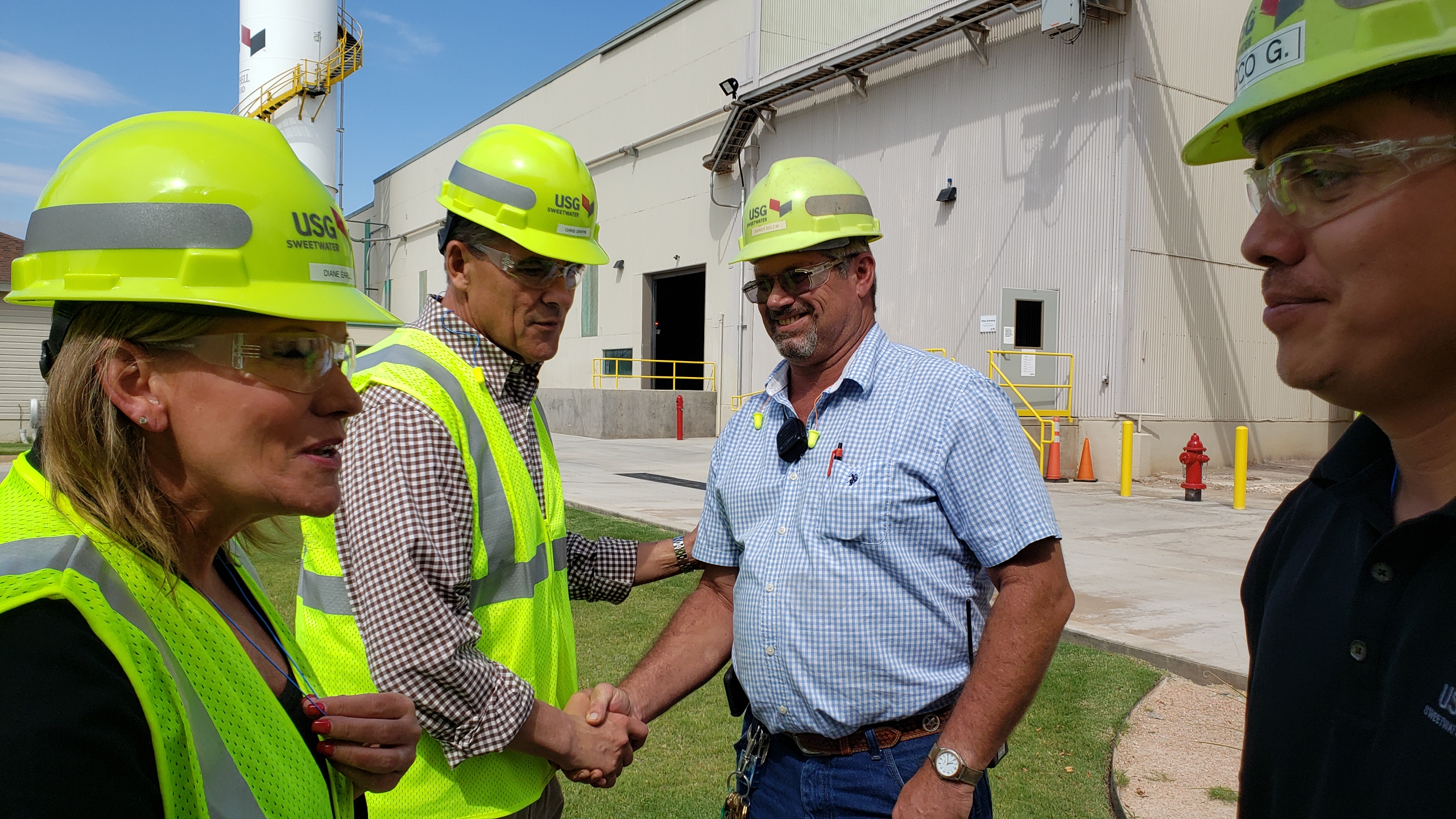 I'm proud to lead a company that puts the safety of its employees first each and every day. Every member of the USG team is accountable for their own safety, and the safety of their co-workers. Our commitment to safety began more than 117 years ago, and we were a charter member of the National Safety Council in 1913.
Today, we continue to earn recognition and set industry records for working safely. In 2016, USG received one of the country's highest safety honors, the National Safety Council's Robert W. Campbell Award. Collectively, our plants have worked safely for millions of hours. In just one example, our Galena Park, Tx., facility has worked more than 10 million hours and 30 years without a lost-time incident.
It takes constant vigilance, training and the dedication of every member of our team. Here are just some of the commitments we've made in the name of safety:
1. Every USG employee is responsible and accountable for working safely
In 2015, USG employees collectively wrote our Safety Vision Statement. I think it's still the best example of what we believe about keeping each other safe:
"We will be the industry leader in health and safety by creating an injury-free workplace and modeling safe behaviors for our families, colleagues, customers and communities. We are committed to working safely: every minute, every task, every day – so we can live life to the fullest with those who depend on us."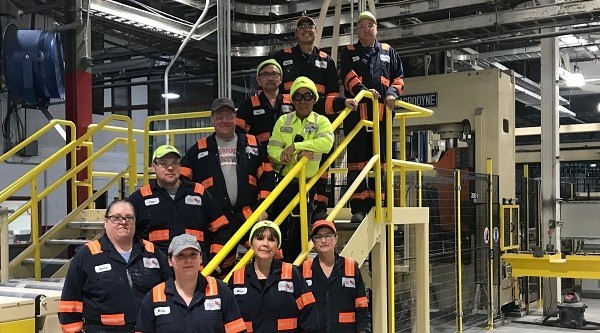 Our Walworth, Wisc., team earned the 2019 Wisconsin Safety Council Corporate Safety Award.
2. No business result is as important as keeping our employees safe
Every day, thousands of USG employees clock in across North America. They run manufacturing equipment, climb high-rise buildings, work with a range of raw materials, drive to construction sites and perform countless other activities. As CEO, I push my team for operational excellence, continuous improvement and, at the end of the day, results. But there is no dollar amount and no performance metric that will ever be more important to me than the safety of our people.
3. We track safety data, including leading indicators, to identify trends and proactively address challenges
Unfortunately, no manufacturer is absolutely incident-free. When something does happen, we use that data to prevent it from happening again. We track types of injuries, the time of day that incidents occur, and the tenure of those involved. We track the areas of our plants that most commonly have incidents, along with many other metrics. We also monitor leading indicators and other factors that can help us reduce risk.  We centralize data, find trends and adjust our training efforts accordingly. From that information, we develop special educational campaigns, which happen simultaneously at all our plants and are mandatory for all employees. Our goal of zero injuries is ambitious, and we're in it together.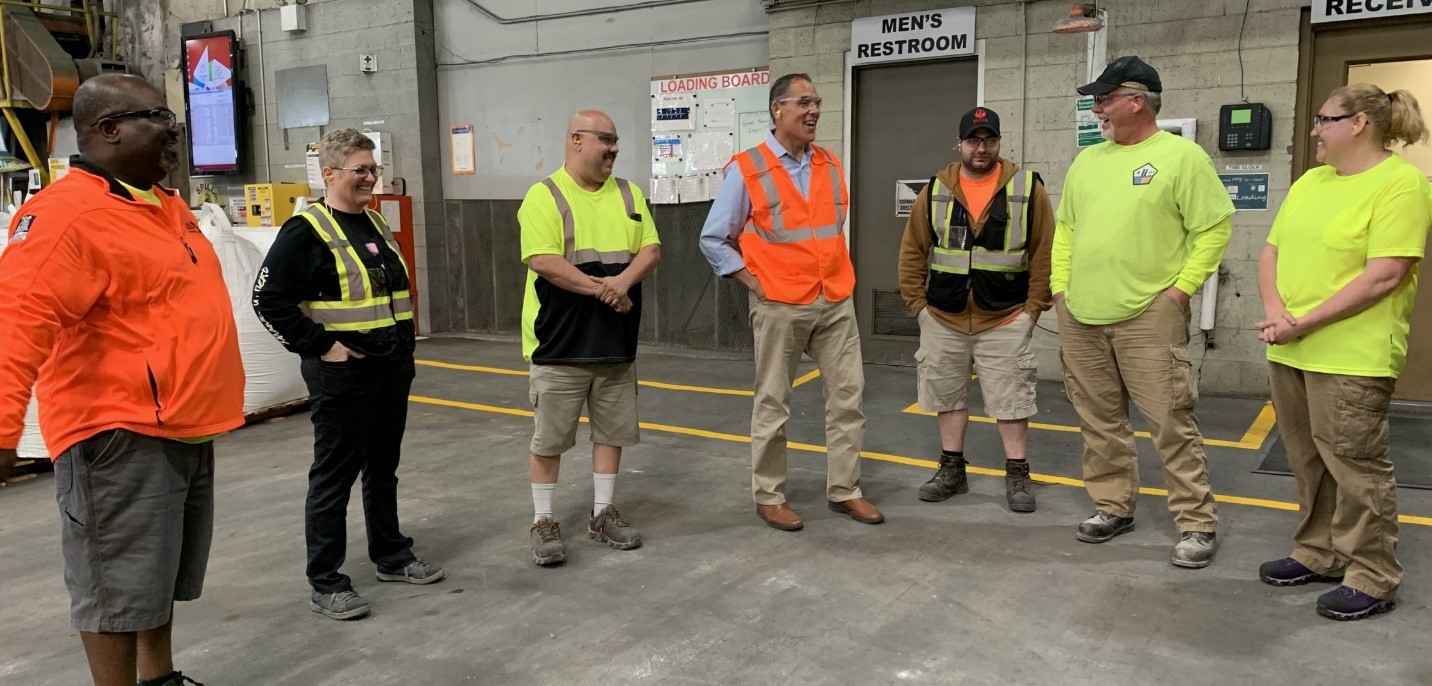 I joined the morning safety huddle during my visit to our plant in Detroit, Mich.
Since I became CEO last year, I've visited 40 of our plants and talked to well over 4,500 employees. I ask them why they choose to work for USG, and what keeps them here. Without a doubt, safety is the number one reason employees build their careers here. They know that when they clock in, we will do everything we can to send them home in the same – or better – condition they came to work in. They count on that, and so do their families.
That commitment will keep us a safe, industry-leading manufacturer for another 118 years.