July 5, 2023
Plant Manager Jenna Leger knew there was an exciting opportunity to celebrate the 300+ hardworking employees at the Cloquet plant and strengthen ties to the community, as the plant achieved a milestone of 100 years in manufacturing.  
A pillar of the community in Cloquet, MN, for the last 100 years, the USG's Cloquet Plant celebrated its history and reinforced its local ties by hosting several events in June 2023 involving employees, their families, community leaders, and the public.
In media interviews and while speaking to the event's attendees, Leger reaffirmed the relationship between USG and the Cloquet community.
"We call ourselves a family, the USG family, and we mean that," Leger said. "We have wonderful people — this really connected workforce."
The celebration spanned more than one week and included:

Family Day at the Cloquet plant, where CEO Chris Griffin, Ceilings Division President Diane Earll, Vice President of Manufacturing Ann Franzen, Chief Human Resources Officer Shelly Green, Chief Customer Officer Barbara-Marie Loth and General Manager of USG Ceilings Mark Miklosz joined to celebrate the Cloquet team
Guided plant tours for members of the local Chamber of Commerce
Ice cream social community celebration in a local park
Local radio and newspaper coverage and advertisements
More than 300 employees work at the Cloquet plant with nearly 20 percent having been with USG for more than 25 years.
"We're really proud of that," Leger said. "We're proud of the fact that we have people who continue to build their career with us."
Family Day
The Cloquet team and USG executives hosted more than 500 plant employees and their families, offering "behind the scenes" tours of the plant while providing babysitting for those with small children. In addition to enjoying a catered meal, employees and their families had the opportunity to peruse through past newspaper clippings that detailed the plant's century-long connection to Cloquet.
The celebration added to USG's existing employee appreciation initiatives and community engagement touchpoints in Cloquet. The plant hosts many employee engagement activities including a fishing tournament and private movie theatre screenings for employees and their families. It contributes financially to organizations such as the Wounded Warriors United of Minnesota and plant employees participate in many community organizations, from the Cloquet Chamber of Commerce to the Cloquet Educational Foundation to the Power Lunch Reading Program.
"It's a good time to get out in the community and make sure we're doing a little bit more," Leger said. "It's an important piece of who we are."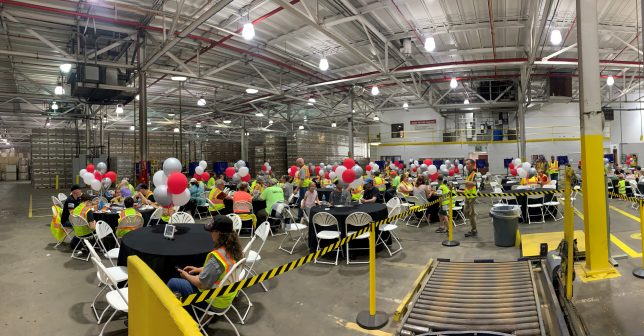 Ice Cream Social

More than 400 community members attended the ice cream social held at a local park across the street from the plant. The event attracted news coverage from both print and radio outlets and featured balloon animals, face painting and USG-branded prizes. Ben Anderson, a former USG employee who worked at the Cloquet plant for 45 years, attended the event and offered perspective on USG's impact in the Cloquet community.
"There's been so many changes, for the better," Anderson told the Pine Knot News. "(The Cloquet plant) is very important. Way back, it seemed to me that the plant was kind of going down, and then USG came in. It's been going uphill ever since. I think the biggest thing that happened was their attitude toward safety, so much greater."
Engaging Local Leaders
The celebratory touchpoints also served to connect USG to community leaders. During an open house for members of the local Chamber of Commerce, Leger presented an overview of the plant's history to those in attendance. Chamber members took a tour of the plant's Wet Felt Department and were provided a Cloquet Plant Fact Sheet that detailed employment, production and sustainability statistics for the plant and USG.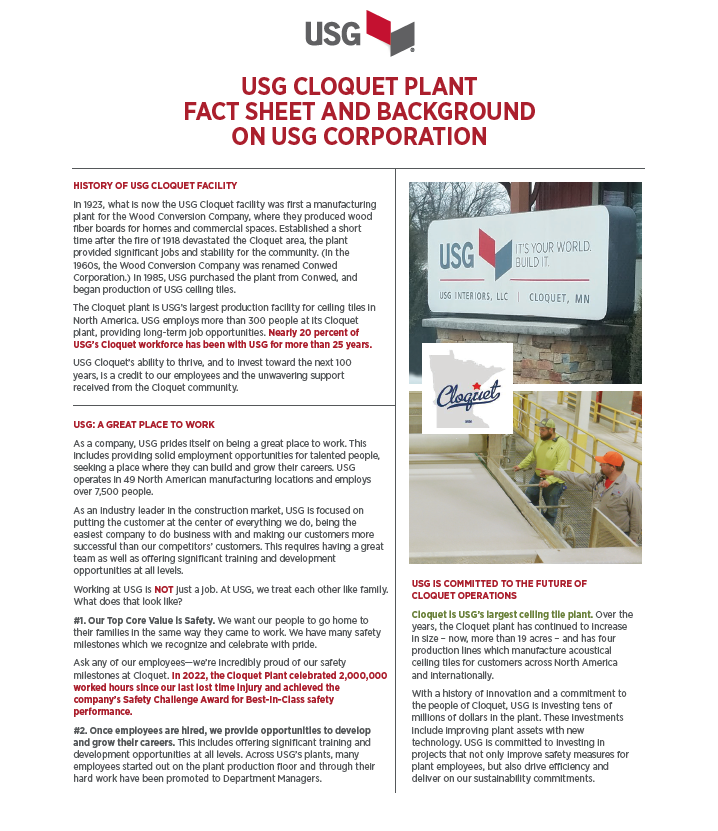 Building the Future
Today, Cloquet is USG's largest ceiling tile plant, however, the building was first a manufacturing plant for the Wood Conversion Company. Established in 1918 a short time after a fire devastated the Cloquet area, the plant provided significant jobs and stability for the community.
In the 1960s, the Wood Conversion Company was renamed Conwed Corporation and in 1985, USG purchased the plant, converting its production to ceiling tile boards. Since purchasing the building, USG has expanded its production capabilities and doubled the plant footprint to nearly 20 acres.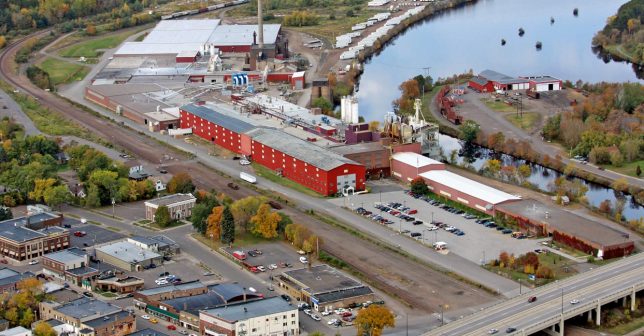 The community events in Cloquet served as a reminder of USG's commitment to its people and communities. Significant capital investments have occurred at the plant, which now has four production lines that manufacture acoustical ceiling tiles for customers across North America and internationally. Additional investments will:
Reduce costs
Improve sustainability while driving innovation
Retain over 300 well-paying jobs for the foreseable future
Support dozens of local businesses who provide services and supplort to the Cloquet plant
The celebrations highlighted the best of USG to families and community members, including the plant's outstanding safety record: In 2022, Cloquet celebrated 2,000,000 worked hours since its last lost time injury and achieved USG's Safety Challenge Award for Best-In-Class safety performance.
"Safety exists at a higher level than anything else we do," Leger said. "It is the No. 1 most important Core Value for all employees in this plant."
Local news coverage highlighted the generational ties between current and former employees. From plant managers to product supervisors, employees spoke with pride on their association with USG.
"A word that comes to mind when thinking of USG is stability," said Tyler Burggraff, a raw materials supervisor at Cloquet. "My father has been here 35 years, and that was food on the table for us, and now it's providing for my family, for my son. One thing that stood out was the friendships my dad established with his co-workers here. It wasn't just a workforce. It's a family too, and I feel that now working here."