One of the most critical components of any commercial roof is the cover board. A high-quality roof cover board is essential to providing a sturdy and durable backbone for the roofing system.
Installed over the insulation layer and under the roofing membrane, a roof cover board is a layer of material that provides a smooth, even surface that allows for easy adhesion to the roofing membrane. Cover boards also improve the overall structural integrity of the roof while protecting the insulation and interior components of the roof system from damage with increased fire and puncture resistance.
We've Got Innovation Covered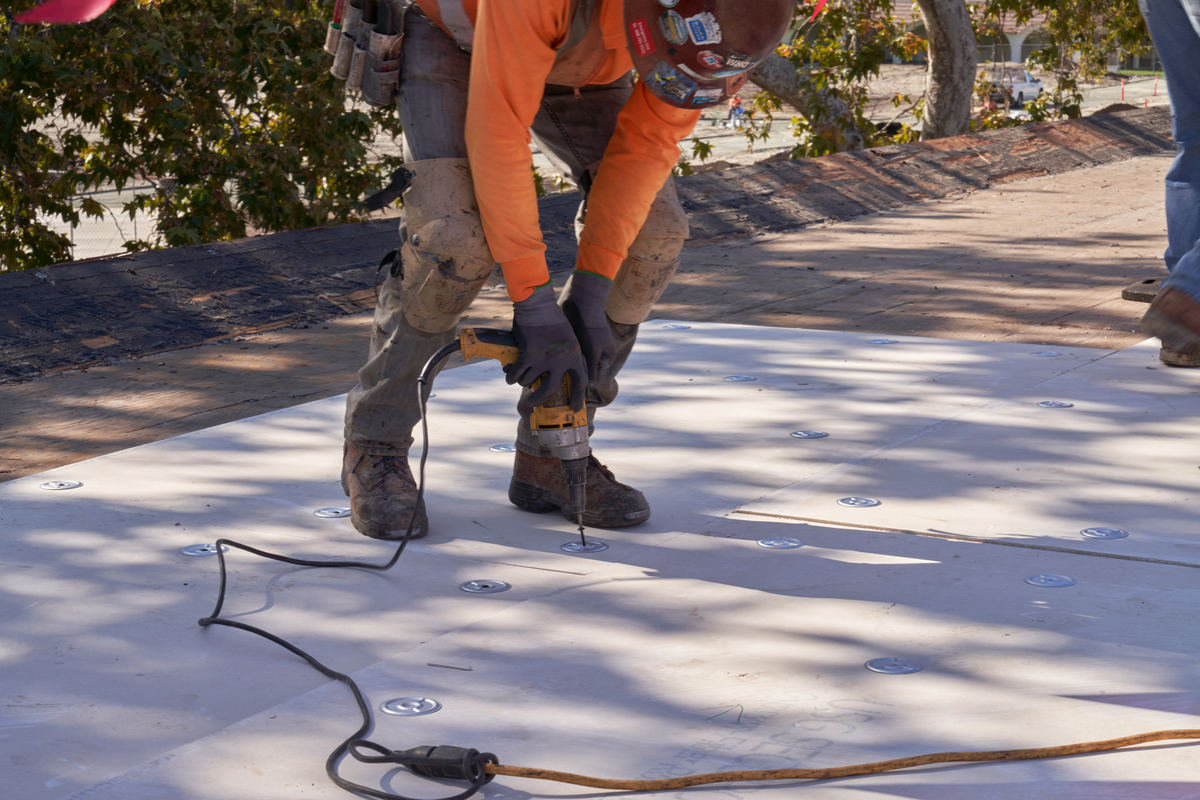 USG's commitment to innovation and putting customers first has kept USG at the forefront of new technologies, providing customers with the products and services they need to succeed in their work.
Securock® Brand Roof Boards continue that long tradition of customer-centric innovation. Since the inception of the Securock® Brand in 2005, USG's high-performing roof board portfolio has been tested and proven to deliver industry-leading protection and performance for your roof against fire or wind-uplift damage.
USG Securock® Brand Roof Boards are made from a unique combination of materials that offer several key advantages over competing cover board options:
Enhanced Durability
The composition of USG Securock® Brand Roof Boards provides exceptional durability and resistance to damage from severe weather, foot traffic, and impact damage. Their increased durability and high compressive strength effectively extend the lifespan of the roofing system and reduces the need for frequent repairs and maintenance.
Improved Resistance
USG Securock® Brand Roof Boards are designed to provide superior fire resistance, making them an ideal choice for buildings where fire safety is a top priority. The boards are manufactured with a non-combustible gypsum core that meets UL Class A fire resistance standards. Securock® Roof Boards also feature superior wind uplift performance, offering one of the highest wind-uplift values in adhered FM assemblies.
Lightweight and Maneuverable
Compared to competing roof cover boards, USG's lightweight cover boards weigh up to 18% lighter and require less fasteners, increasing productivity on the jobsite and streamlining installation so that projects can stay on schedule.
The USG Solution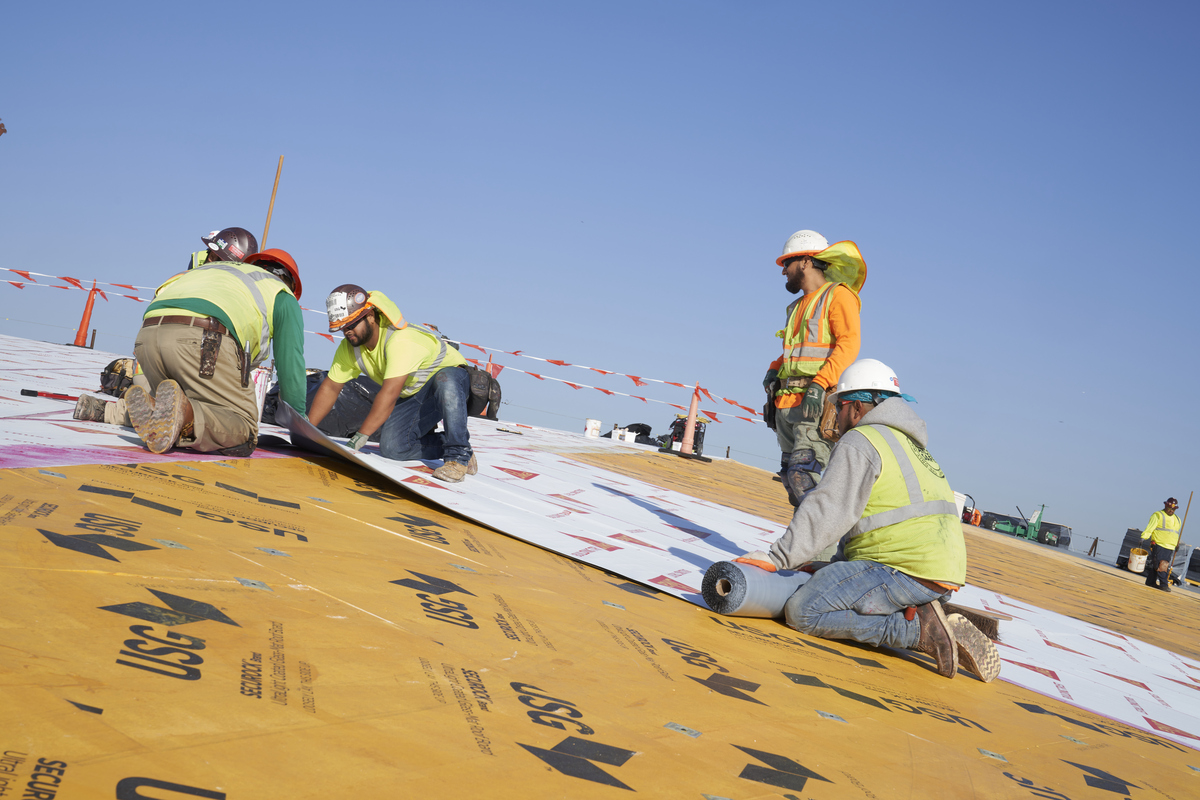 USG Securock® Brand Roof Boards are the most innovative and dependable roof cover board option on the market today. With their combination of enhanced durability, improved fire & moisture resistance, and lightweight properties Securock® Brand Roof Boards provide a superior backbone for any roofing system. Whether you're building a new roof or replacing an existing one, USG Securock® Brand Roof Boards are the ideal choice for a long-lasting, high-performing roofing system.
Futureproof your roof against the known and unknown with USG Securock® Brand Roof Boards—learn more here.