About CGC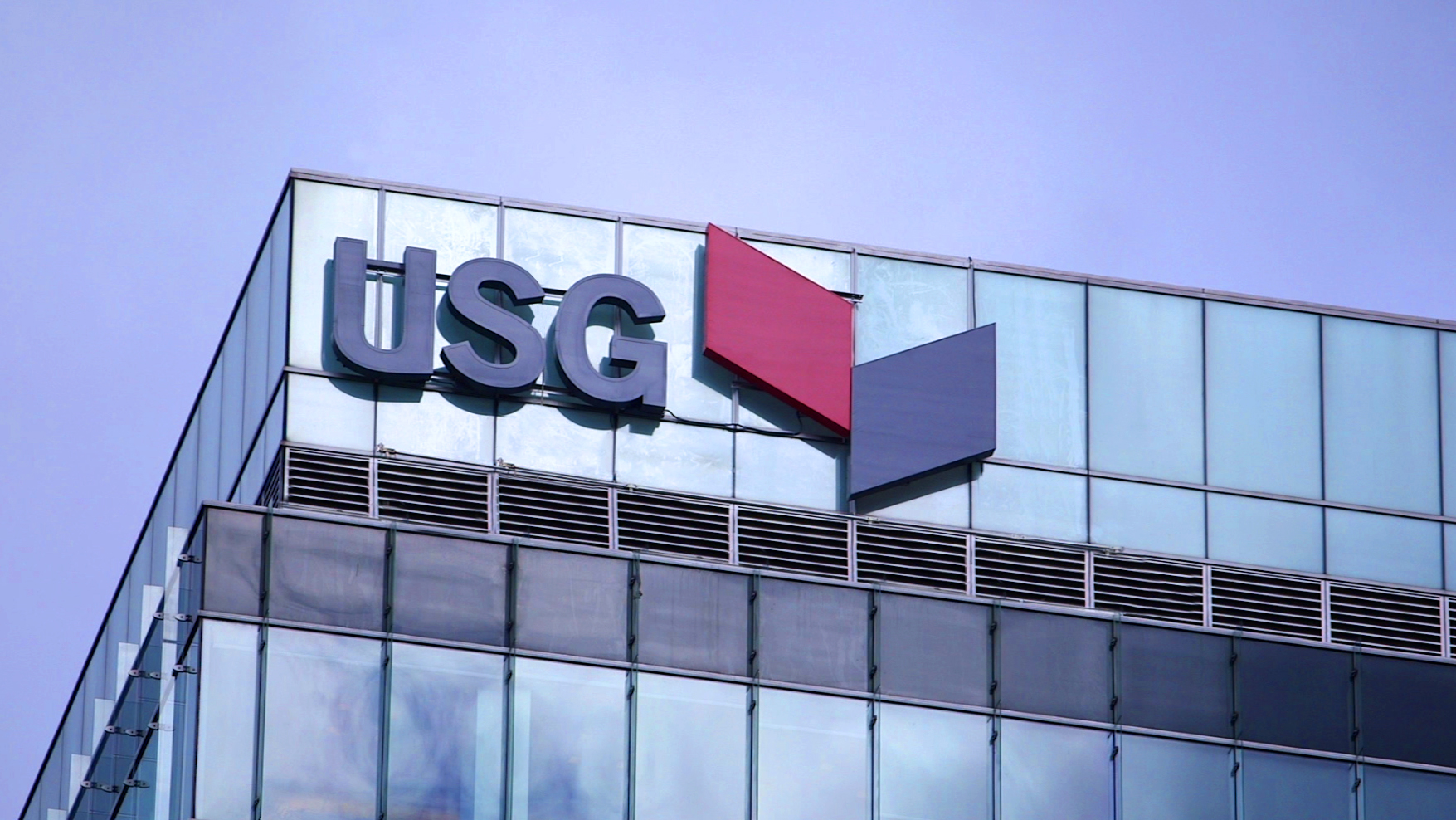 For more than 100 years, CGC has built an ever-growing portfolio of groundbreaking products backed by unparalleled service. In the last decade, we have demonstrated our resilience by continuing to invest in purposeful innovation, expanding into different markets and by working smarter and faster. All to help our customers achieve their visions.
Our commitment to innovation and focus on you, our customer is driven by a desire to help architects, contractors and workers alike to not only build better structures, but to build a better world.
Company Overview
CGC Inc. is a leading marketer, manufacturer and distributor of gypsum wallboard products, interior finishing materials and suspended acoustical ceilings in Canada. CGC began in Nova Scotia, Canada in 1907. It was first known as Canadian Gypsum Company and concerned itself primarily with the quarrying and exportation of gypsum rock to the United States.
Today, after decades of product development and market expansion, CGC is recognized as a key player in Canada's dynamic building materials industry, supplying innovative wall and ceiling products to the new construction and repair and remodel markets of the residential, commercial and institutional sectors. The company also supplies materials for industrial uses. These include plasters and cements for art and casting markets, gypsum fillers for the chemical and plastics industry, agricultural gypsum, and mineral fibre products for industrial insulation. CGC operates three mines, five plants and several distribution and customer service centres across the country.
CGC benefits from global affiliations and state-of-the-art research and development facilities through its parent company USG Corporation, the leading drywall manufacturer in North America and a world leader in suspended acoustical ceilings. USG has manufacturing, sales and distribution facilities in several international markets, and its products are sold throughout the world.
In April 2019, USG joined the Knauf group, the world's largest gypsum manufacturer with a diverse product portfolio and global footprint. As part of Knauf, USG will be even better positioned to meet customers' needs by leveraging two highly complementary businesses, with a goal to be the easiest company to do business with, from sales and delivery through the post-purchase process.
Innovation
We manufacture high-quality products that solve real-world challenges and meet our rigorous safety standards. When we look at the issues that our customers and others in the manufacturing industry face, such as labor shortages, water scarcity, or time management, we think about the science, engineering, and technology that is needed to solve them.
USG holds more than 2,400 active U.S. and international patents that represent innovations that improve the way building materials are used in the places we live and do business. Our Corporate Innovation Center (CIC) is a state-of-the-art research facility committed to developing new-to-market products and improving our existing portfolio.
Safety
Safety is our first and most important core value. USG has been committed to the safety of our employees, customers and the communities where we live and do business since we documented our first safety rules more than 100 years ago. In 2016, we earned the National Safety Council's Robert W. Campbell award, one of the world's most respected celebrations of safety-first culture, for our excellence in environmental, health and safety (EHS) management. 
Sustainability
Our vision is to be the world leader in building products and innovative solutions that enable our customers to create sustainable, inspirational and inviting spaces. Living out this vision extends beyond our manufacturing lines to our employees, communities and the environment.
As part of our commitment to the environment, we focus on reducing waste, using resources more efficiently, and transforming manufacturing byproducts into valuable resources.  Our Ecoblueprint™ strategy is our public commitment to completing three goals by 2020:
Reduce greenhouse emissions by 20%
Reduce operational waste to landfills by 50%
Conduct life cycle assessments of all product lines